Fall play canceled and replaced
Cast and crew express concerns over insensitive content 
On Sept. 28, the Jones College Prep drama teacher Brad Lyons canceled the school's production of "The Complete Works of Shakespeare Abridged Revised." A new entirely student-led play is scheduled to debut in the last week of October.
The abrupt decision came after stage management and the cast informed Lyons of their strong discomfort with the play. Their concerns included, but were not limited to, racial insensitivity in the play.
 "The show was written 25 years ago by a group of white men in London. At that time there were certain things that they thought were funny that just aren't culturally acceptable now," said Julie Thai '22. "The scene that was selected made people uncomfortable because it had a lot of racist rhetoric."
Before the rehearsal of a controversial scene, Nina Mwanga '24, the only Black cast member, was informed that she would be playing all of the Black characters in the play. 
"I knew that I was probably going to play a Black character anyways… but when we got the script everyone was kind of shocked. In the script there were a lot of stereotypes towards Black people," said Mwanga. "Some of it was just taking things too far in terms of racial boundaries."
After the original play's cancellation, students expressed that they didn't feel like their concerns were taken seriously and decided to begin preparing a different production independently. Revised plans for the fall play are to put on "Horror Movie 101: Failing Can Be Deadly" by Steven Stack. 
"It was very emotional for everyone because we felt like we were confident enough to stand up for this and to say 'hey, this isn't cool, and we don't feel comfortable with this," said Mussatt. "We decided that we were going to take it into our own hands, much like 'Peter and the Starcatcher,' and put on our own show." 
When a majority of the cast expressed that they were not comfortable performing the play and brought their concerns to the stage manager, Mussatt orchestrated a meeting with Lyons to address their differences. During the tense meeting, Lyons walked off the stage. A resolution was not met and the play was ultimately canceled. 
"I definitely think that the drama club should have more of a voice [in choosing plays] because they're the ones that are going to be doing it," said Pavkovic. "Teachers may be the ones leading it it, but the people who actually have to do it, the people who have to say the lines and make the sets are all the students, so I feel like they should be able to get to choose what they're comfortable with, especially in comedy when there's so many debates about what is appropriate."
Despite Pavkovic's beliefs, Lyons believes that teachers should act as the primary leaders in the selection and production of material.
"I'm obviously the head because I'm the one and only theater teacher. Period," said Lyons. "I'm the head but I have students that work strongly beside me that I trust as my right and left hand."
Lyons declined to comment further on the original fall play.
The Jones administration has given their support to both the students and their new production choice.
"We'll make sure that they have the resources necessary," said Principal Paul J. Powers. "Both the resources for actually putting on the production but also the adult support–staff support–to make sure that it can be done effectively. Those are going to be our primary concerns at this point."
Leave a Comment
About the Contributors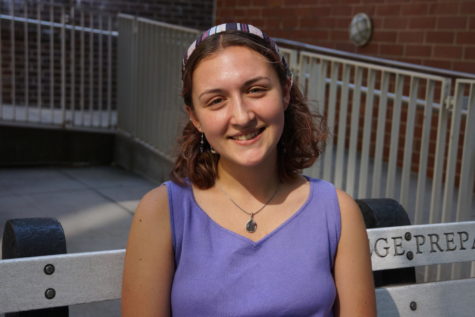 Whitney Shurtliff '22, Associate Editor, Print
Whitney is excited to continue at the Blueprint as Associate Editor of Print during their senior year at Jones. She also participates in National English...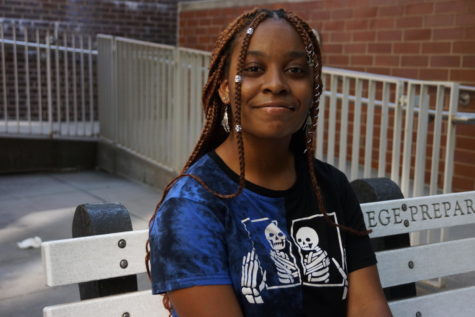 Akira Sinnott '22, Opinion Editor
Akira is a senior and the Opinion Editor. She can be found practicing phlebotomy or playing soccer. Her favorite color is red and she is so excited to...