SATIRE: It takes two to mono
Mononucleosis hits the junior class hard
In the past month, the Junior class at Jones has had a major spike in cases of the highly infectious disease mononucleosis, or "mono." 
Mono is spread through bodily fluids, particularly saliva, so activities such as kissing and sharing drinks are easy ways to pass on the illness. 
"As a community, we have to be more careful," said Sandra Tinkler '24. "People just need to give each other some space right now."
Similar to a bad cold, symptoms of mono include fever, fatigue, sore throat, nausea, and more, and these symptoms can last for weeks or even months after contact. Some of the early cases from before winter break are arriving back in school now, after a painful month and a half of sickness.
"It was awful," said Tinkler. "For the past month I've been tired all the time, with a wild fever and a scratchy throat."
Despite the negative experiences of some students, others with the illness prefer to look for the positives in the situation.
"I could barely stay awake long enough to do the school work my teachers sent me, and I ended up falling so far behind that they just excused everything," said Tad Rascal '24. "It wasn't fun by any means, but at least I didn't have to do the work."
Rascal expressed excitement over the opportunity to get out of school for a while, particularly escaping the stress of the heavy Junior year workload.
"First semester was crazy this year," said Rascal. "It's been really nice to escape that for a little while."
Since some of the first cases popped up early this year, some students have come up with creative ways to get a break from school work for themselves. A few students even attended a so-called "mono party" to get the illness from one of their friends"
"When my mom was little the big thing was 'pox parties'," said Lowell Takahashi '24. "I figured I could do the same thing but for mono."
Only a couple of Takahashi's friends ended up attending the party, but it was far from a wasted experience.
"I got to connect with some of my friends in ways I'd never been able to before, the party was really sick," said Takahashi.
Tinkler, who was lucky enough to get the illness early, felt less excited than some of her classmates about this opportunity.
"I heard rumors about some kids throwing 'mono parties', and I really don't get it," said Tinkler. "Having mono was one of the worst experiences of my life. I wouldn't wish it upon anyone."
The number of students with mono has been increasing recently, with large numbers of Juniors out of school heading into February. One teacher in the physical education department has had a particularly large number of students out.
"We had our yoga unit at the end of last semester and the students all seemed to love it," said Ms. Cloud. "And now almost half of my class is out with mono."
Leave a Comment
About the Contributor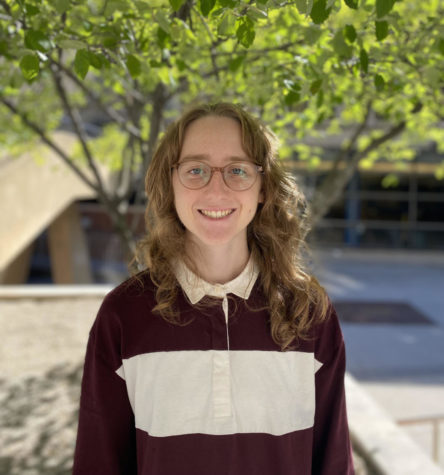 Conny LaFlamme '24, Lifestyles Staff
Conny is a Junior and a member of the Lifestyles Staff. She spends most of her free time playing Tetris, reading comics, and going on walks around the...