Movie review: The Grinch
Chuck Jones' 1966 Christmas classic "How The Grinch Stole Christmas" follows the Grinch in his attempt to steal Christmas from the townspeople of Whoville. However, things do not go as planned come Christmas morning. The movie brings back childhood memories with the old animation and easy-to-follow message that people do not need material items, but only each other for a meaningful Christmas. The small, meaningless children's jokes never fail to bring smiles to faces. Even though the story of the Grinch has been told countless times, the nostalgia of the 1966 adaptation makes it the best version. The movie has the perfect amount of holiday cheer without forcing it in an intolerable and childish way. Overall, "How the Grinch Stole Christmas" is the perfect way to get into the Christmas spirit, and should be on everyone's holiday movie marathon list. 
Quality-★★★★★★★★☆☆
Visuals -★★★★★☆☆☆☆☆
Holiday Spirit -★★★★★★★★★★
Leave a Comment
About the Writer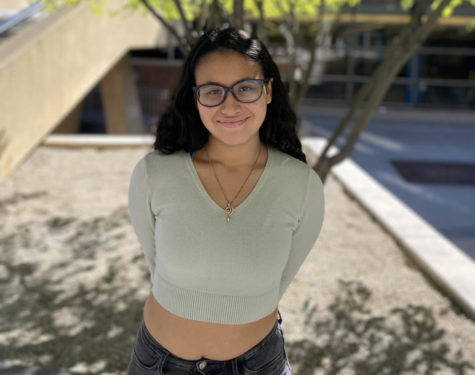 Isabella Guzman '25, Sports Staff
Isabella is a sophomore and member of the Sports Staff. As a Blueprint rookie she is excited to learn about journalism and report the news to the Jones...