Taking Spanish to the next level
Five Jones students gain the opportunity to immerse themselves in Spanish
This year, Jones has the opportunity to send five students to the Cervantes Institute for an intense weekly program free of charge.
Cervantes Institute is a non-profit organization that was founded in 1991 by the Spanish Government to promote the teaching of the Spanish language and culture. 
"The program is a full language immersion course geared toward sophomores or juniors with an intermediate [or] low level of Spanish, taught by highly trained, native Spanish speakers," said Jaime Riste, World Language Department Chair. "We anticipate that the classes will begin in late Sept. or early Oct. and we can accommodate up to 5 students."
Although picking five willing students out of the 1,957 doesn't seem too difficult, a lot of eligible students aren't eager to take on the huge responsibility.
"With so much on my plate with [AP U.S. History] already, I couldn't possibly see myself doing the Cervantes program," said Spanish 3 student Alton Lipford '25.
Studying at a selective enrollment school like Jones is enough for many students such as Lipford without the additional pressures of a prestigious and intense Spanish institution.
"More than five students will probably not be interested in the program," Riste said. The program might not be sought after by Jones students but colleges may think differently.
While Riste said students might not join the program, students had a lot of time to decide.
"Classes will begin Oct. 6th, we need to hear by Sept. 19th from those interested," said Riste. "The choices aren't yet finalized."
Although the fight for the spots is relatively uncompetitive, the process of getting admitted is still fairly complicated. 
"Let me know if you are interested and can commit to the program." said Riste to her Spanish 2 students.
Riste encouraged students to talk to their World Language teachers for more details about the program and how to apply. 
"The interviews will check their experience level with Spanish and their ability to commit to weekly classes," Riste said.
The invitation from the Cervantes Institute can provide data on the level of importance of Spanish education to the students of Jones and open doors to more opportunities in the future.
"Maybe kids outside of Spanish at Jones can take it if they have enough experience," said Riste. "We might be able to accept a few more students or incorporate a similar program here at Jones."
Leave a Comment
About the Contributors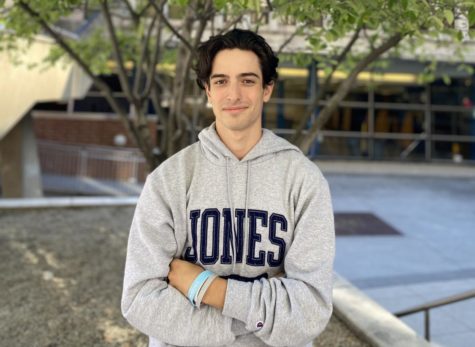 Jason Bernstein '23, Sports Editor
Jason is a senior and is the Sports Editor for The Blueprint this year. This is his second year doing journalism, and he is ready to keep the school updated...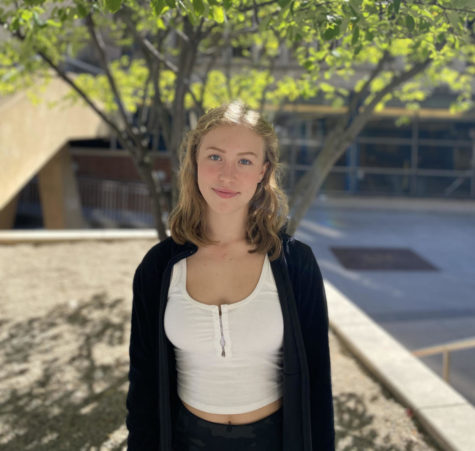 Julia Nedoshytko '25, Lifestyles Staff
Julia is a sophomore and is a member of the Lifestyles staff. Her favorite pass times are reading, playing the piano, and hanging out with friends. During...