Small world 
Two seniors find a surprising connection across the globe
Two Jones students became close friends in an extremely short amount of time after discovering an unexpected connection. 
Sheila Panfilo '22 and Indira Linares '22 met after discovering their families were both from the same small town in Mexico. Their friendship started on a popular social media site. 
"I was in San Jeronimo Purenchecuaro, Michoacan, and I took a video and posted it on Snapchat," said Panfilo. "And [Linares] responded to me and said 'Oh my parents are from there." 
The population of the small town that the two girls were talking about also came as a surprise. 
"It's [the population] about one thousand [people]," said Linares. 
Both girls, who have gone to school together since their freshman year, recently discovered this similarity. 
"We had not talked before until junior year of virtual [learning]," said Panfilo. 
Though both of the girls had lived in Chicago for the entirety of their highschool career, their families vacationed to Mexico frequently. 
"My family would go back and forth from Chicago to San Jeronimo Purenchecuaro," said Linares. "But there was never a moment where I went to school there." 
The girls were shocked when they started to uncover this surprising news.
"It was really crazy because it's really small and I did not think that we would know each other like that," said Linares. 
Linares and Panfilo both said how tight knit their town is and mentioned the rarity of a situation such as this occurring. 
The girls are thinking of planning a trip there soon.
"In December, we were thinking of going together [with both of their families]," said Linares.  
Leave a Comment
About the Writer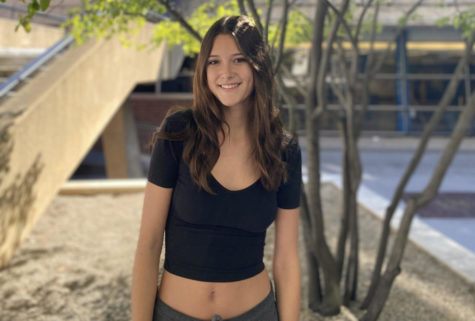 Madeline Schubring '23, Lead Reporter
Madeline is a senior and is one of our lead reporters. This is her second year on the Blueprint staff and she is so excited to be back for another amazing...