Columbia: Land of Opportunity and Absence
Year two of the Columbia College Arts After School Program is underway with more art programs offered this year despite last semester's falling attendance rates.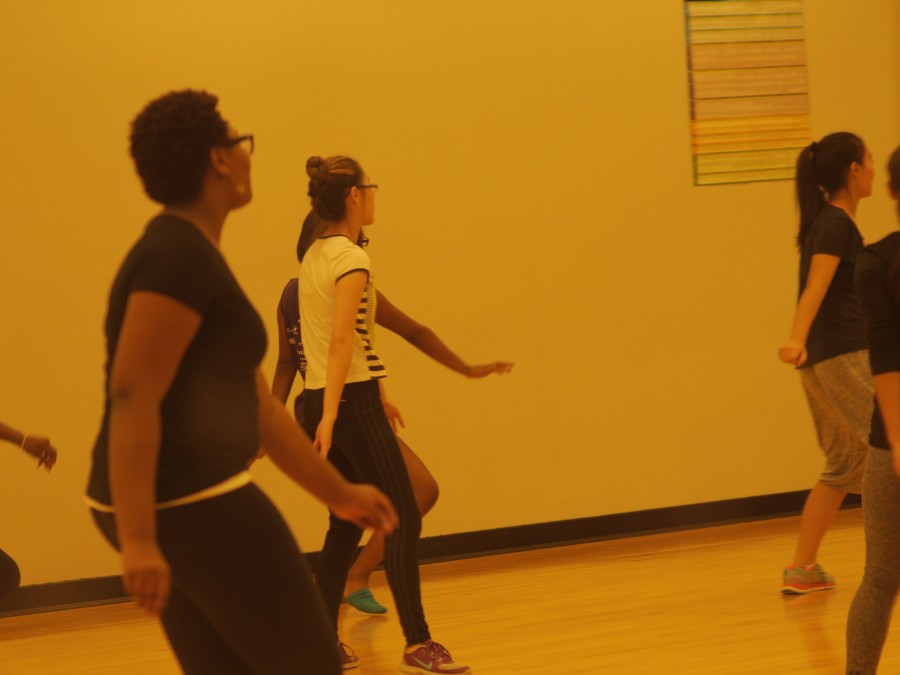 Despite falling attendance rates during the last semester of the school year, the Columbia College Arts After School Program returns back to Jones. This school year, in addition to new courses offered and revamping of older courses, CCAP extends its class duration to two semesters lasting the entire school year.
Columbia returns this year back to partner with Jones faculty and students to offer arts programs that are intended to spark student interest. Courses offered are taught by Columbia College faculty and Jones' digital art teacher Jake Myers and math teacher Anna Barnett. With low attendance rates still reminiscent of last semester, Columbia College is financially bound to come back to Jones.
"It is funded through the 21st Century Learning Grant that Jones and Columbia wrote for together. It is a true partnership," says CCAP's Emily Beaufort.  "We are here through the next four years" regardless of attendance. Through this grant, CCAP and Jones will collaborate until the grant expires. Under the 21st Century Learning Grant, Columbia College is also in partnership with twelve other CPS schools from Darwin Elementary to Schurz High School, with Jones and Schurz being the only two high schools part of the grant partnership.
Due to the lock in partnership, there is still question of what initiatives are being taken to prevent kids from dropping courses and not attending their classes. For digital media. Myers is the new instructor of the course, taking over from Gabriel Dominguez who taught last semester.
Classrooms went from 20 to six students by the end of the semester according to Dominguez. He said students came to him stating their inability to commit time to the program while other students dropped the class as they felt Columbia's actual presence in the program was minimal. Dominguez was told students were upset at the fact the course was not allowed to use Columbia facilities and resources; that there was no difference between Columbia's digital media and Jones' digital imaging.
Myers plans on shifting focus of the course from learning and developing photoshop and photography skills to work solely on filmmaking.
"They [Columbia] gave me free reign as to what I wanted to teach and I wanted to focus on filmmaking," says Myers. "I just want to keep it exciting. To make it something they want to work on and make everything based on their [students] interest… I want kids to make work they are really passionate about."
The CCAP is a program aimed to benefit students and give them resources to create or be apart of art and the program and instructors have pushed for students to come out and try it out. "We've really put our stamp on it, and we are just really excited to have students be a part of it," says Beaufort.
"We've been reaching out… we've recruited students, we've called home, Internet postings…" says Beaufort.
The other indirect method Columbia has tried to garner student interest is through the programs.
"We have some amazing programs. We are offering the students urban dance, poetry, drumming, digital media, yoga, fashion for service, art and painting, comedy improv," says Beaufort.
These courses offered at Jones after hours from Columbia bring new opportunities not available within the regular curriculum offered. Fashion is one of those courses, which is taught by Jones' own Barnett. The course allows for students to create and design articles of clothing where they get to keep or donate to clothing drives.
Other courses unique to CCAP, comedy improv teaches stand up comedy and improv similar to Second City shows to enrolled students. Poetry provides kids the opportunity to write, recite, and perform their work in front of their peers; opposed to the four week poetry unit found in the creative writing course at Jones. And the other staple course in the program that did extremely well last year: dance. This course focused on urban, hip-hop dance which many kids found to be exciting. Jones now offers dance as a class; however, it strictly focuses on interpretive and modern dance styles, differing greatly from Columbia's course.
As CCAP uses Jones College Prep facilities to run the courses, the program has made their presence known within the school.
For one, drumming is a course that is making a lot of noise. The course focuses on use of percussion instruments. The course is taught in the old band room of the north building on Mondays and Wednesdays. The classroom is where Social Science teacher Dan Kovacs resides.

"It's a little noisy, but it's fine," says Kovacs. "I just put on headphones, and it cancels out most of the noise." Kovacs believes "Columbia's program is good… They offer free food. What's not to like about free food?"