Ast. Principal leaves Jones
Fay accepts elementary principal position
Assistant Principal Eric Fay said in a Google Meet interview he will become the next principal of Lincoln Elementary on Feb. 22. 
Fay said he received the job offer on Feb.9, having only a two week transition period. Fay will enter Lincoln before all elementary students return to in-person learning. 
Despite being a high school assistant principal, Fay has an undergraduate degree in Elementary Education, taught elementary school, and has been an elementary assistant principal. 
"Well, it's just been a just really a lifelong dream for me to be principal of a school," said Fay. "And when this opportunity presented itself, I just really thought I would just go for it and see what happens."
Jones has already started looking for Fay's replacement and the position has received a lot of interest from educators.
 "It's exciting to see the interest because I think people realize Jones is an amazing school," Principal Paul Joseph Powers said. "I see people who are very excited about the prospect of possibly being an assistant principal here." 
Assistant Principal Eric Mitchell speculated that there is no "rush" to fill Fay's position. He said Jones listed the job offering and could potentially fill the position before the end of the school year. 
"We'll start looking through resumes and things of that nature and come across the right fit," said Mitchell. "Then, we may hire before the end of the year."
However, Fay said it's "not ideal" to leave Jones in the middle of the school year, especially being the new principal during a pandemic. Fay said he is having meetings with Lincoln teachers, the former principal, Friends of Lincoln and others. 
"K to five teachers return on Monday (Feb. 22)," said Fay. "That's one of the reasons I thought I would start when the teachers are starting to come back. And then, K to five students return for a hybrid schedule on March 1. So, things will be ramping up for the end of the school year."
Mitchell said his workload might be different before a new assistant principal comes in. Mitchell said assistant principals "divvy" up the work of teacher evaluations, disciplinary work and other assessments. But without Fay there, Assistant Principal Therese Plunkett and Mitchell will have to divide work up another way. 
"We, as assistant principals, kind of consider ourselves generalists," said Mitchell. "We all cover different areas but with Fay leaving, it just means some things that perhaps we share some of us will kind of take over."
"I am excited for him. He's got tremendous experience not only in the classroom as a teacher, but also as an assistant principal at Jones and other schools prior to coming to Jones. I think that's all excellent preparation for him to take over," Powers said. "But we're gonna miss him, there's no question about that."
Leave a Comment
About the Contributors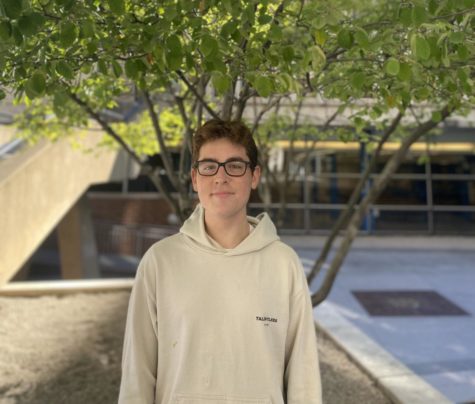 Gabi Josefson '23, Editor-in-Chief
Gabi is a senior who is exuberant to serve as the Blueprint's Co-Editor-in-Chief. It's his 3rd year on the Blueprint and he is thrilled to be part of this...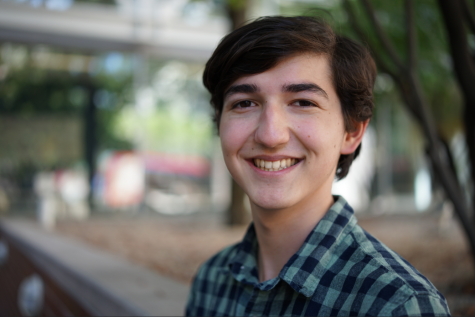 Joshua Blustein '20, Lifestyles Staff
HOBBIES: Robotics, film, photography
FAVORITE MOVIE: It's hard to choose but probably Scott Pilgrim VS the World
FAVORITE CLASS: Digital Imaging
IN...