The College of Wooster welcomes new Dean
Jones pitcher commits to play college baseball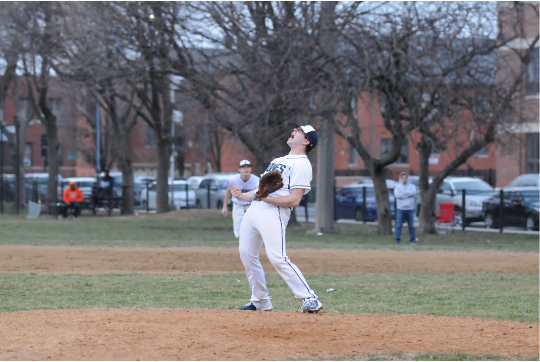 Dean Goldman '23 led the Jones College Prep baseball team in innings pitched and strikeouts in 2022. 
After such success, the flamethrowing pitcher committed to The College of Wooster in Wooster, OH for the next four years of college.
Since the Wooster Fighting Scots finished 17th in the country for the 2022 National Collegiate Athletic Association (NCAA) Division III baseball season, Goldman said it became an attractive school.
"Their history is big. They are fourth all-time in NCAA [Division III] Tournament appearances, and they've been a runner-up a few times at the national level," said Goldman. "[Head coach] Barry Craddock is a younger guy, [his] hungry mentality stuck out to me."
Not only was Wooster a baseball fit, but an academic fit as well, according to Goldman.
"It was really about being a holistic fit. I needed a school that had some type of business program, [and Wooster] has a major in Business Economics," Goldman said. "They also have an entrepreneurship pathway, which really interested and intrigued me."
A fierce competitor, Goldman proved to never be one to shy away from challenges last season, both in travel and high school baseball.
"In travel[baseball, I feel like it puts me against the best hitters in this region, which forces me to be the best pitcher every day," Goldman said. "Pitching in the city is almost a different ballgame. High school baseball taught me how to be mentally strong."
Goldman had a lot of positive things to say regarding his coaches that helped him throughout the last few years.
"I want to thank them for giving me the opportunity to be myself," Goldman said. "I've been gifted with the opportunities [from coaches] to really be myself on the mound that really gives me confidence."
On behalf of the baseball team, we are all proud of Goldman for the work he's put in, and we can't wait to see what he does.
Leave a Comment
About the Contributor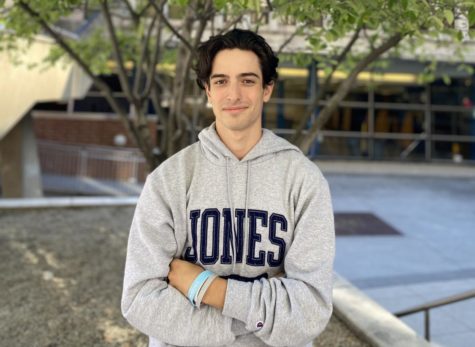 Jason Bernstein '23, Sports Editor
Jason is a senior and is the Sports Editor for The Blueprint this year. This is his second year doing journalism, and he is ready to keep the school updated...