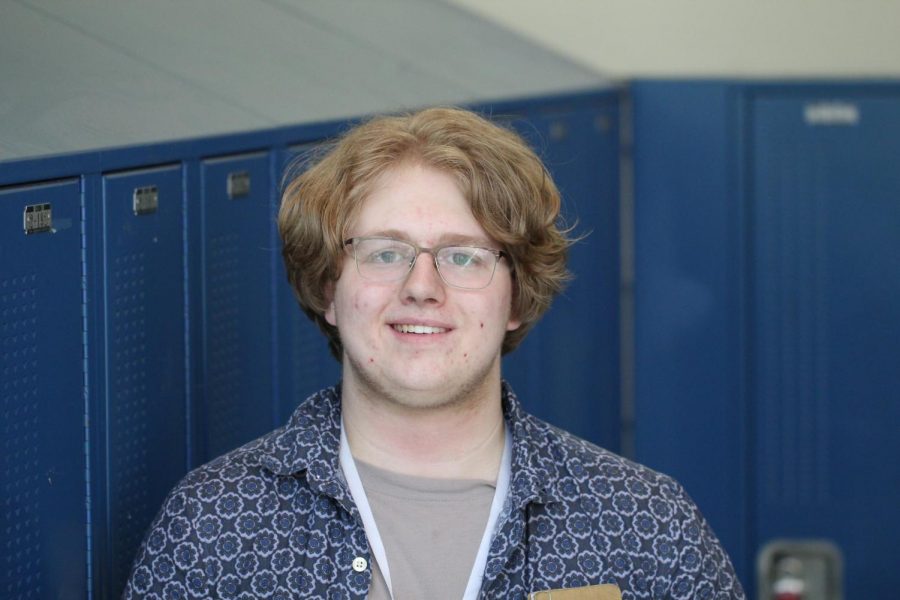 INTERESTS & EXTRACURRICULARS: I am part of Who Crew (A.K.A Doctor Who Club) and Drama Club. I enjoy photography as a hobby, and usually work with film instead of digital. I am often involved with the theater department, and I enjoy travel. I love to write, and hope to be published someday.
---
ONE WORD TO DESCRIBE ME: Weird.
---
IN TWENTY YEARS: I hope to be living in a Tiny Home (look them up, they're pretty cool) with at least one published book and plenty of film to use.
---
FAVORITE MOVIE:
Inception
---
FAVORITE QUOTE: Dying is the day worth living for. - Captain Barbossa
Sam Donnell '18, School Staff
Jun 05, 2018

Weaving a new story

(Media)

Apr 18, 2018

School musical pushes envelope with "Heathers"

(Media)

Mar 19, 2018

Through the eyes of the protector

(Media)

Mar 14, 2018

Jones walks out, shuts down Polk Street for gun reform

(Media)

Nov 10, 2017

It's a Jones thing…right?

(Media)

Oct 23, 2017
Jun 04, 2017

Ellie Lawrence '18

(Media)

Jun 03, 2017

Dylan Spector '18

(Media)

Jun 02, 2017
Jun 01, 2017

Susana Chenmei '18

(Media)

May 31, 2017
Jan 10, 2017