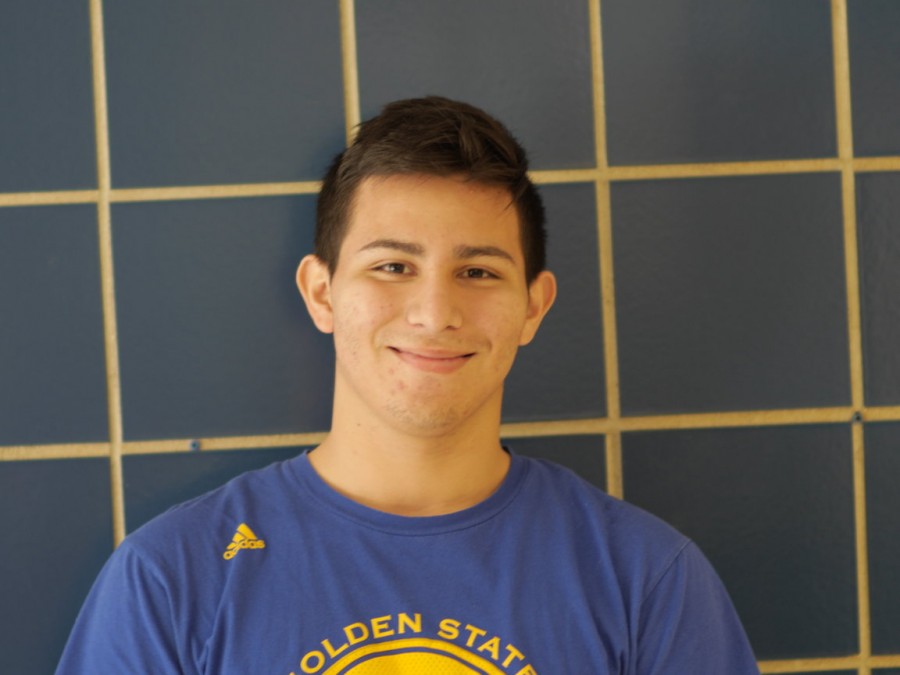 Interests/Hobbies: Playing soccer, walking my dog, bike riding, playing piano, playing with computer applications like Photoshop.
Extracurricular Activities: Varsity Soccer for JCP, Treasurer for Polish Club, Club Excel member, The Launch member.
Three Words to Describe Me: Ambitious, Adventurous, Focused
In Twenty Years: I see myself settled down with a stable job associated with Computer Science/Engineering. I would be married with two or three kids hopefully living in California due to my job there. I would still be playing soccer, whether its for fun or possibly professionally.
Favorite Quote: "A successful man is one who makes more money than his wife can spend. A successful woman is one who can find such a man." -Lana Turner
Favorite Movie: 8 Mile
Cristian Espinoza '16, School Staff
Mar 02, 2016
Mar 02, 2016

Francisco's Fight

(Story)

Oct 30, 2015

Work Hard, Eat Good

(Story)

Sep 28, 2015

Pepsi? Guess Again

(Story)

Jun 13, 2015

Eagle Leaders in Early Action

(Story)

Jun 12, 2015

Seniors' Last Stand

(Story)

Apr 29, 2015

From the city of love to the windy city

(Story)

Mar 31, 2015

Kendrick Lamar's "To Pimp a Butterfly" Review

(Story)

Mar 06, 2015

Teamwork Makes the Dream Work

(Story)

Jan 25, 2015

No One Knows The Benchwarmer

(Story)

Nov 23, 2014

Winter Sports Preview

(Story)

Oct 17, 2014

Boys' Golf Team Awarded 2nd Place in City

(Story)