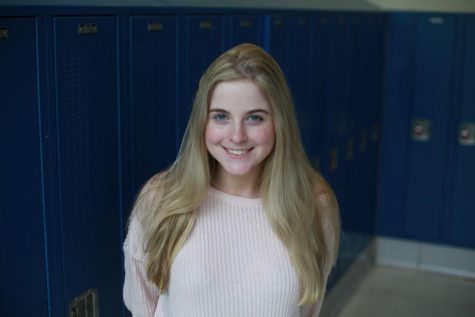 INTERESTS & EXTRACURRICULARS: Anything that allows me to make a difference and have fun at the same time (besides rowing- not sure why I keep doing it).
---
ONE WORD TO DESCRIBE ME: Ambitious
---
IN TWENTY YEARS: Maybe I'll be writing for the Atlantic or the New York Times and traveling all over the world, or maybe I'll be living in a penthouse with my investment banker husband and three dogs. Probably both.
---
FAVORITE MOVIE:
Ferris Bueller's Day Off
---
FAVORITE QUOTE: "And I knew exactly what to do. But in a much more real sense, I had no idea what to do." -Michael Scott
Daisy Conant '18, Lead Reporter
Jun 05, 2018

Eagle Lab: A Closer Look

(Story/Media)

Apr 20, 2018

Students demand change, walk out amid risk of suspension

(Story)

Mar 15, 2018

Stronger together

(Media)

Mar 16, 2018
Mar 14, 2018

Jones walks out, shuts down Polk Street for gun reform

(Media)

Oct 23, 2017

Coming out of the shadows

(Story)

Feb 17, 2017
Feb 06, 2017

Let's Talk About Sex

(Story)

Dec 22, 2016

Hear That Noise? It's Boise Noise

(Story)

Nov 02, 2016

On Sale Now: Thanksgiving Spirit

(Story)