Table tumult
Tables on the first and third floors off limits for lunch
A new school policy has been implemented at Jones regarding where people can eat lunch. The third floor and above in the south building and everything except the old building's first floor are now unavailable for lunch.
Although a shock for most, this new policy has existed in past years.
"Pre-pandemic, juniors and seniors could go off campus, but freshmen and sophomores had to stay on campus in designated lunch areas," said Assistant Principal Yvette Gonzalez Torres. 
New rules implemented during the pandemic to slow the spread of COVID were used for lunch during hybrid school.
"Once we came back and did hybrid school, it was important to do social distancing," says Torres. "Because of the number of students that we have in the building, we opted to allow sophomores to have off campus lunch and more allowances to spread out across the building."
Although there is not an immediate need for social distancing anymore, students have gotten used to the space that they had while eating lunch. 
"There are a lot of kids at this school, not all of us are going to want to sit and have lunch together on the same floor," said Xochimilco Cortez '23. "It is not a bad thing to have us spread out, I think we have the space to afford doing so." 
Despite students' desire to maintain the large, spread out lunch spaces, Jones is moving on to adopt pre-COVID measures.
"Now that we are post-pandemic, we have to return to the original school policy for Chicago Public Schools, saying that lunch has to happen in supervised areas," said Torres.
Even though the pandemic is over, some are still wary of possible COVID outbreaks.
"Is it not a COVID risk?" asked Cortez.
Adding on to health concerns, some students show worry for those who enjoy time alone during their lunch.
"[There are some] kids who just want to eat lunch alone, and you're gonna force them to eat around all these other people? It must be really overwhelming," said Sophia Moser '23.
Although some are concerned, these changes are coming from a place of health concern, as security guard and basketball coach Horatio 'Ray' Harris explained to us. If there is a lockdown, the plan for getting students to safety is muddled by having students in hallways unsupervised. 
As a result of these changes, students are now being pushed to eat in other places of the school.
"I think they were slowly trying to implement [the new rules] over time," said Cortez. " I think we really noticed how there would be one table at one time on the third floor, or there would be no chairs, now there are no tables at all."
These new rules are not just restricting places for students to eat, as the diminishing number of tables pose a threat to study and recreational space.
"Because we have practice for our club in the mornings on the fourth floor, and we have a table there, and if they take that table that will be very annoying," says Diana Serna '23.
Some students add on to the concern for the new seating arrangements, calling into question whether the changes are new.
"Every A-day, as a freshman, I would sit on the fourth floor, so I really don't think this is a pre-COVID thing," said Moser.
Coach Ray informed us that these changes are not coming from inside the building, but due to a policy that administration itself is having to adapt to. No matter the reason for the changes, many students are upset at the disappearance of the space. 
"I feel like regardless if it was a pre-COVID thing, we are not a school of hooligans, and we can eat lunch for 45 minutes just fine," said Cortez.
Leave a Comment
About the Contributors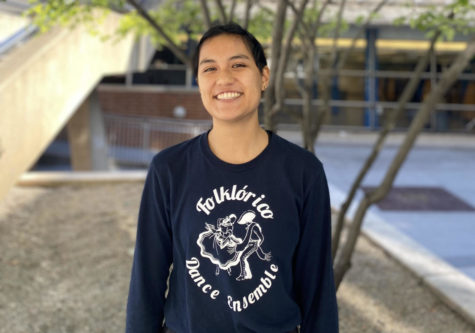 Sophia Calvo '23, School Staff
Sophia is a senior and a member of the School Reporter Staff. As her first year on the Blueprint team, she is eager to keep the school updated on the important...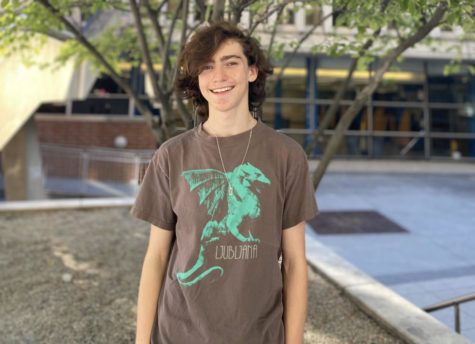 Marshall Zagotta '23, School Staff
Marshall is a senior and a member of the School Staff. In his first year of the Blueprint he is excited to explore what journalism has to offer. Marshall...