Promoting productivity: Rethinking AcLab
Jones students discuss thoughts about AcLab and its future
*Denotes a name change for a student who wished to remain anonymous
With looming changes to the structure of AcLab, many Jones College Prep students contemplate how to best use this class period.
AcLab was originally formed as a flexible academic period where Jones students have the opportunity to complete assignments and/or reach out to teachers. This period serves as a replacement for an 8th period, which allows Jones to meet the required instructional minutes for the day. However, this means students need to be actively completing school related tasks during the period.
"I usually use [AcLab] for whatever work I need to do," said Will Shachar '24. "I can contact my teachers and do homework, and it just relieves a lot of stress that would otherwise build up from my work."
This view is shared amongst a majority of the school, according to a poll done by the Blueprint across grade levels in which 85.4% of the surveyed population agreeing or strongly agreeing that they visit their teachers during AcLab.
Along with having the ability to get work done and see teachers, students noted that they appreciate AcLab because it makes their evenings less stressful.
"I prefer [AcLab] to being in class because I can get stuff done that I need to do," said Alice Kidd*. "It's very helpful because I don't have time to work on my assignments in class and I also have an hour-long commute after school, which takes away from my work time."
According to the same poll, 96.5% of the surveyed population agrees or strongly agrees that AcLab serves a vital academic purpose for them at Jones.
While students do appreciate the current freedoms of AcLab, some aren't opposed to staying in a quieter environment for the period. 
"Being anywhere in the school [for AcLab] allows me to freely meet with my teachers, but it's not essential," said Shachar. "I would be more productive in a silent classroom, but I do appreciate the fact that I get to talk to a lot more people that I don't normally get to talk to throughout the day."
In comparison, 96.6% of the surveyed student population agree or strongly agree with the statement that students should not have to be in classrooms during AcLab.
"[If we had to be in a certain room] I think I would still be able to get work done," said Oakley Murphy*. "I don't think I would be as productive because I can't work with groupmates on a project or I would have to get permission to retake a test. It's also more work for [the teacher in the room] to keep up with so they aren't able to focus on helping students."
Aside from serving as extra homework time for many students, it also serves as a period where students with Individualized Education Plan (IEP)/504 plans can take advantage of extra time.   
"As someone with extended time accommodations for tests, I'm able to use that extended time during AcLab," said Sabrina Olivieri-Martinez '24. "It doesn't impede on my class time and I don't fall behind, which I really appreciate."  
While students understand the risks that exist due to the fact that students are spread out across the school, they still want an environment that allows them to focus and get work done.  
 "I understand that there is a security issue as students are spread out across the school," said Kidd*. "But putting people into a more regulated environment for AcLab isn't going to improve the experience for people who actually need to work, it's just going to take away from students who are trying to get help from teachers."
Along with having the ability and time to complete work, students also value the independence they are given during this period. 
"One of the good things about AcLab currently is that it helps students develop discipline," said Murphy*. "They have to be their own monitors and they have to keep themselves on track and make sure they're using their time for the best."
Leave a Comment
About the Writer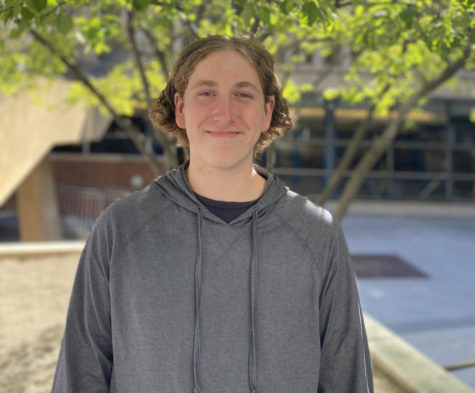 Jonah McClure '24, Sports Staff
Jonah is a junior and a member of the Sports Staff. This is his first year on the Blueprint. He is an avid biker and sports fan, and enjoys spending time...