On the court with Coach Ricketts
A look at the life of Jones staff member, Ernest Ricketts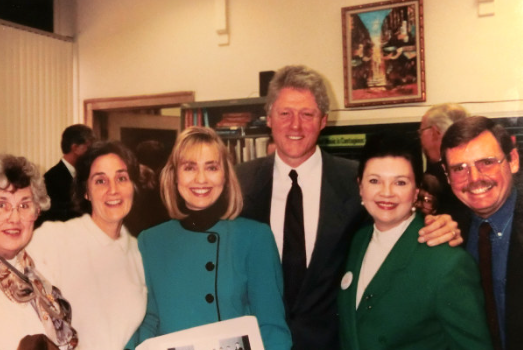 Beloved coach and substitute teacher Ernest Ricketts is looking forward to his fifth season serving as Jones' tennis coach. From being close friends with former US Senator, Secretary of State, and First Lady Hillary Clinton and coaching tennis at Jones, Ricketts has had quite the life. 
The Ricketts family lived in the Chicago suburb Park Ridge, steps away from Hillary Clinton whom Rickets knew all throughout childhood. 
"I've known her since 1952, and we grew up together. She lived down the street. We went to church together, too." Ricketts said.
Even decades later, Ricketts and Clinton still stay in touch and are close friends. "Hillary is such a kind person, always including her friends in all her stuff," stated Ricketts. "I just saw her in September, and she's doing great for all she has had to put up with. She's survived and thrived, and she's a very authentic person."
Along with his friendship with Clinton, Rickett's passion for the sport of tennis began during his early childhood. 
"I started playing tennis when I was 13. I got a Jack Kramer tennis racket for my thirteenth birthday, so that's how it started," said Ricketts. "I played on my junior high tennis team in Florida, then came back to Park Ridge in high school and played all four years."
After subbing at Jones, Ricketts accepted a position as Jones head tennis coach in 2019, which he is quite fond of as well. 
"I was happily retired for a while and then I got offered the coaching job at Jones because that coach quit before the season was over in 2019. It's been lots of fun and I really, really appreciate that," said Ricketts. 
Ever since accepting the job offer, Ricketts has come to love his time coaching and the players. Interacting with so many new students gave Ricketts a stronger appreciation for the unique environment Jones offers and the students the school shapes. 
"I love the students. I think [they're] all just so smart and so gifted and so interesting. It's been such a pleasure to be able to interact with a different generation because all my friends are pretty old," said Ricketts.
Working at Jones has also given Ricketts more of an opportunity to spend time with his daughter, Emlyn Ricketts, who teaches law at Jones. 
"It's such a great opportunity to spend time with her. I think it's really fun," said Ricketts. "She graduated undergrad from the University of Chicago and we did all kinds of stuff. I used to drive to Hyde Park, and I would sit in classes with her." 
Ricketts feels very passionate about his time spent at Jones and the strong connections he has made with students and tennis players alike. 
"I can tell you what an extraordinary experience this is. As you go through life you'll look back on Jones and see it was an amazing place, because it really, truly is," said Ricketts.
Leave a Comment
About the Contributors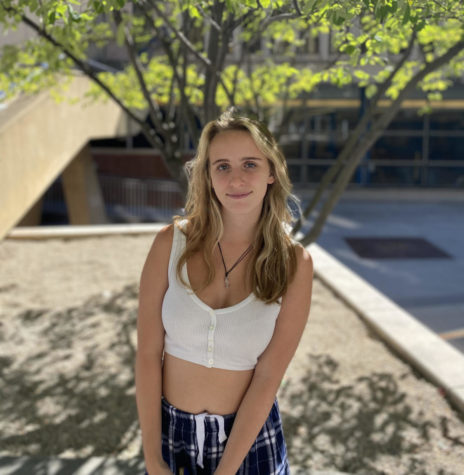 Harper Rzepczynski '25, Lifestyles Staff
Harper is a sophomore and is a part of the Lifestyles Staff. This is her first year working on the Blueprint and she is feeling optimistic about journalism...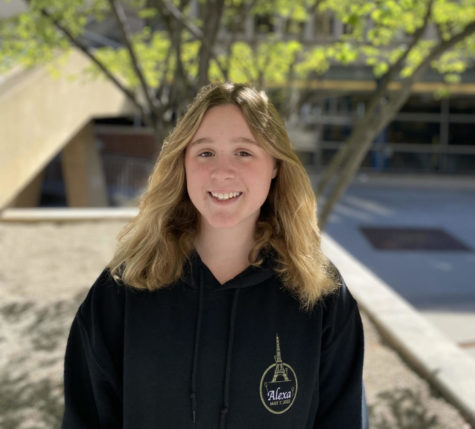 Eliza Beresh '25, School Staff
Eliza is a sophomore and a member of the School Staff. She is excited to have the opportunity to expand her journalistic skills during her first year on...