New Kid-ler on the block
Jones Freshman runs newspaper on the far north side
Jones student Tess Lacy '26 started her very own newspaper when she was in fourth grade that covers important local events and information relating to her far north side neighborhood.. 
From a young age, Lacy developed a passion for journalism and her community.
"I was in fourth grade. I don't know why, but I was like 'I want to write a newspaper'," said Lacy. "I took a sheet of notebook paper, I wrote the weather on the top and a story, then photocopied the paper ten times and distributed it."
The newspaper, named "The Kidler," follows a consistent format, but the actual stories that Lacy writes vary depending on what is going on in the neighborhood.
"We have four to six pages each month, and we've been recently getting longer.  Normally, we cover local political issues because that's something that a lot of people aren't very informed about," said Lacy. "For example, last month, I transcribed the whole aldermanic forum for the 48th ward. I also did a history article about the U.S Navy coming to Senn."
When choosing how specific to make her stories, Lacy prefers to look for content near her home on the far north side.
"Staying local is the most accessible to me," said Lacy. "I might not be able to interview President Biden, but I can interview my alderman."
"The Kidler" includes a wide variety of articles, but Lacy's personal favorites tend to involve more hands-on investigation.
"I wrote an investigative article in January which was about racial disparities between two local public schools, Peirce and Swift," said Lacy. "I researched how racial disparities seem to affect test scores, reading proficiency, and funding between those two schools."
Over time, Lacy has expanded the reach of her newspaper to more and more people, offering both physical and digital copies. 
"I come by on the second Saturday of each month with physical copies, and then I send out the online mailing lists the Friday before," said Lacy. "We have 57 people on our online mailing list and six households that get the physical paper copy each month."
For now, "The Kidler" has 63 recipients, but Lacy hopes to reach more people in the future.
"I'm always putting my website out there, which is Kidler.webnode.com. People then go tell their friends and coworkers about it," said Lacy. "Now there are quite a few people who are on the mailing list that are nowhere near the far north side, who I just convinced to subscribe." 
Even though she spends more time away from her neighborhood, Lacy's appreciation for her neck of the woods has increased.
"I think I'm actually more connected with my community now, because I'm not spending 24 hours a day, seven days a week inside of it. I guess I realized how special it is," said Lacy.
As "The Kidler" moves towards a broader audience, Lacy works to bring on new contributors to the staff and expand the variety of content.
"It's a real struggle. When I was in fourth grade, all of my classmates would write a variety of pieces. But there was a point later last year where it was just me," said Lacy. "I want there to be more people, so I'm always keeping my eyes open for those who might be good writers for the paper." 
Since she started working on "The Kidler," Lacy has developed a strong interest in journalism and plans to further pursue journalistic writing.
"I always tell people that I wish I could do "The Kidler" forever, but I think journalism is definitely something in my future no matter what happens to the paper," said Lacy. "Journalism has the unique power to change the way people think about issues by putting spotlights on problems in the community."
For some, journalism may just be a hobby or interest, but for Lacy, "The Kidler" has become so much more than that.
""The Kidler" is not just a project for me, it's my life and it's what I like doing," said Lacy. "Some people might want to sit down and watch a TV show, but I want to sit down and start working on 'The Kidler'"
Leave a Comment
About the Contributors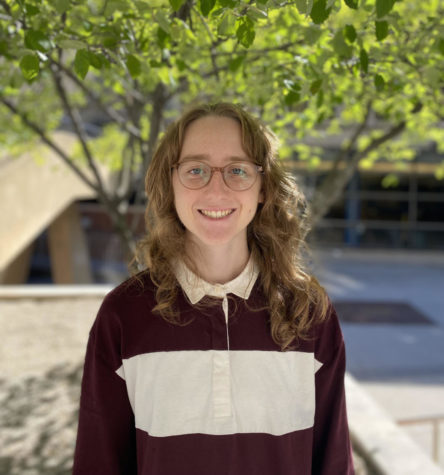 Conny LaFlamme '24, Lifestyles Staff
Conny is a Junior and a member of the Lifestyles Staff. She spends most of her free time playing Tetris, reading comics, and going on walks around the...