Post-break winter slump
January leaves many Jones students struggling to feel excited for school
Following this year's decision to move finals before winter break, some Jones students have had trouble staying motivated for the second semester, especially with the return to school during winter. 
Along with the transition back to school from winter break, students also have new seasonal consequences to deal with.  
"I enjoyed that finals were before break, but I had trouble getting back into school, especially because there's not much coming up," said Talia Berkwits '25.
Other students share similar positive feelings toward this year's timing of finals.
"I appreciated finals before break," said Avery Benderoff '25. "I feel like I would've been way too stressed if they were after break, given the current mood that I'm in."
Outside of finals, some students shared that they were happy to have the two weeks off to relax and recharge for this semester.
"I think school this semester has been rejuvenating," said Martin McPhee '24. "After a restful winter break, I'm ready to take on school again and I feel more motivated than ever."
Students acknowledge the difficulty of going to school during January, whether or not they've already completed their finals. 
"It's pretty difficult going back to school after a long break," said Frances Koziboski '25. "But it was nice having a fresh start with the new semester because the first few weeks of January can get pretty difficult."
Along with the difficult transition back to school after break, the winter weather also impacts the moods and motivations of students.
"When I get home, it's essentially pitch black out, and I just feel like I should be asleep," said Chiara McGowan '24. "I feel like I can't do homework and that I'm just off my game since I haven't been doing any work since before break."
Aside from just the winter itself, some students elaborated on a disdain for the month of Jan. specifically.
"January is my least favorite month of the year; it's like the middle of winter and it feels never ending," said Benderoff. "It's so dark outside, the train ride feels longer and the walk home just drags on."
In the future, students are looking forward to better weather and more events to come in future months.
"There are more things in the spring to look forward to," said Koziboski. "Spring sports, spring break, warmer weather, and more sunshine."
Leave a Comment
About the Contributors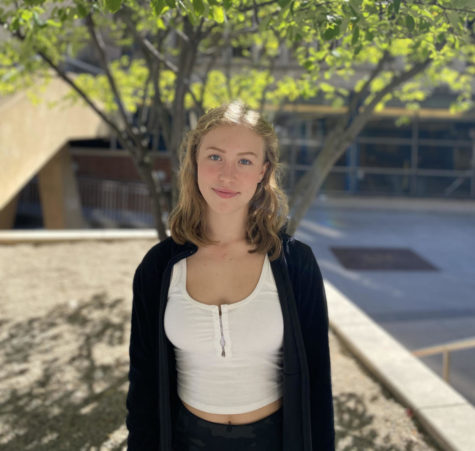 Julia Nedoshytko '25, Lifestyles Staff
Julia is a sophomore and is a member of the Lifestyles staff. Her favorite pass times are reading, playing the piano, and hanging out with friends. During...