Past, parent, and future
CPS maintains its two week-long paternity leave
Despite negotiations with Mayor Lori Lightfoot, Chicago Public Schools (CPS) teachers will not receive an increase in days of paid paternity leave. 
Currently, Chicago city workers receive 12 weeks of paternity leave, while CPS teachers receive two weeks. Chicago Teachers Union (CTU) representatives have recently pushed for CPS teachers to receive the same amount of paternity leave as other city workers. 
"Teachers wanted to be able to match what the city of Chicago was offering to city employees," said Cynthia Lilagan, a CTU representative at Jones. "CPS and [the CTU have] been in an agreement to make the change but something happened at the last minute."
The lack of change in paid paternity leave generated pushback from CTU teachers, who support the increase. 
"After clarification that there would not be any more time added to the two week parental leave, there was a petition supported by many CTU members to lengthen the leave time," said Lilagan.
The sentiment towards the idea to extend paternity leave is especially shared among new parents who are teachers.
"When I had my last child, I definitely felt like I needed more than two weeks of parental leave," said Jonathan Smith, a social science teacher and father of two children. "We were barely settled into the semblance of a rhythm by the two week mark."
To extend paternity leave, some teachers may choose to use their sick days for more time off.
"After the 10 day parental leave was over, I could have taken my sick days off for extra time," said Justin Huang, a mathematics teacher and father of a toddler and a newborn. "However, I was lucky to have my leave cushioned between Thanksgiving and winter break."
Counting on a backup plan to extend paternity leave may provide mixed feelings for some new parents.
"Having my sick days as a cushion was nice, but I am also thinking about the future. I'm eventually going to have to take my sick days," said Huang.
The transition from taking care of a newborn to going back to work can be challenging for both teachers and their families.
"Going back to work after two weeks was less of a burden on me than it was on my wife," said Smith. "She had been recovering from the physical process of giving birth and I could not be there to help."
Even after the newborn phase, teachers have to take personal days off to take care of their children.
"I have had to use a lot of sick days to provide childcare or take care of my sick children," said Smith.
Having a newborn at home can often clash with work scheduling, causing teachers to create ways to accommodate their new responsibilities.
"Instead of arriving at school at my regular 6:45 AM time, I now arrive at 7:45 AM because I have to help with chores at home," said Huang.
Flexibility from superiors for new parents is something Chicago teachers are demanding for.
"My big takeaway is that there isn't currently 12 weeks of paid parental leave nationwide, which means that policy has not caught up to culture," said Huang. "We are not [living in] the mid-20th century family model where there is one primary breadwinner and caregiver."
Leave a Comment
About the Contributor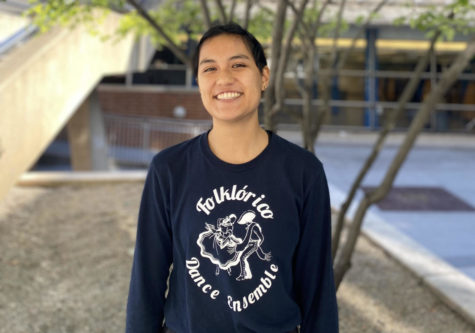 Sophia Calvo '23, School Staff
Sophia is a senior and a member of the School Reporter Staff. As her first year on the Blueprint team, she is eager to keep the school updated on the important...