Movie review: Home Alone
Young boy Kevin McCallister, is left behind from a Christmas trip, where hijinks ensue, and he must thwart two bumbling burglars attempting a robbery. Using comical traps that only a kid could dream up, Kevin must defend his house. 
"Home Alone" remains a holiday classic, kept alive through the creative and chaotic mind of the main character, Kevin McCallister, played by Macaulay Culkin. This wild child gets every kid's dream fulfilled of free reign of the house and no adults in sight, and after some hijinks, he learns how lonely Christmas can be without family. With no time to fret as the true highlights of the movies join the fray, Harry and Marv, the three stooges-esque robbers, plan to rob the whole block with everyone out for Christmas Break. The climax of Home Alone stays fun and entertaining, the slapstick gags and ingenious traps Kevin sets are funny, and it cements Home Alone as a classic holiday film. 
Holiday Spirit –     ★★★★★★★☆☆☆
Visuals-       ★★★★★★★☆☆☆
Quality –       ★★★★★★☆☆☆☆
Leave a Comment
About the Writer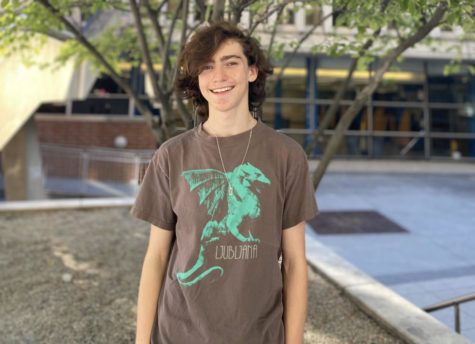 Marshall Zagotta '23, School Staff
Marshall is a senior and a member of the School Staff. In his first year of the Blueprint he is excited to explore what journalism has to offer. Marshall...