Family connection during winter holidays
Jones students discuss their traditions and the importance of family
Jones students are celebrating a diverse array of holidays this winter break, but throughout all of the winter festivities, there is a common theme of spending time with family. 
"I do all the Jewish family traditions," said Micah Green '24. "Lighting the menorah, spinning the dreidel, and making latkes." 
For many people, who they celebrate the holiday with may change, but many of the traditions have been passed down and carry over to others. 
"On Hanukkah, each of the eight days we light a candle," said Will Shachar '24, who celebrates both Hanukkah and Christmas. "We sing the prayers and play dreidel as well."
The story of Hanukkah, which explains the miracle of light in the sacred temple, provides important history for how the holiday is celebrated today, and the personal aspects of the celebrations that have been passed down emphasize the long-time importance that this holiday has.
"I feel like being Jewish is such a big part of my identity and without my family's history and my ancestors, I wouldn't be Jewish," said Green. "I feel like because [my family and I] are Jewish, we all connect to each other." 
Although many stay home for the holiday season, others take this opportunity to visit with members of their extended family.
"On Christmas, I usually go to my grandparents," said Shachar. "I spend time with my mom's side of the family and we exchange gifts." 
Christmas often brings people together from different parts of a family, allowing people to come together around their shared family traditions.
"We set up the Christmas tree, and on Christmas, everybody brings their own thing," said Samara Arámbula '24. "For example, my aunt makes empanadas, and my mom helps her with that."
For many people, religious affiliations can be incredibly crucial to their holiday celebration. In order to connect with their religion, some people may choose to celebrate with religious symbolism.
"My family makes a Nacimiento, which is a nativity scene of Jesus," said Ari Gil '24.
Seeing many family members all together is something that may only happen during the holidays, and this is important to many people.
"My family is very big, and it's hard to get everyone under one roof at the same time," said Gil. "On Christmas, everyone has the day off and everyone can go to one house."
One student, whose family celebrates Kwanzaa, expressed a similar desire to use the time spent with their relatives to bond with them.
"With my family, we try to build a connection around the meaning behind the holiday," said Khyla Wilson-Hill '24. "It gives us a reason to gather together with my family."
Wilson talked further about celebrating the deeper meaning behind the holiday, specifically discussing how language can help to establish a connection with their family and traditions.
"My mom would text us in Swahili representing the day and each day represents a specific meaning," said Wilson-Hill. "I would learn a new language, but also learn more about my ancestor's past."
A parent of a Jones student who celebrates the Winter Solstice discusses the ways in which they can celebrate their holiday with their community despite some of the differences.
"In our local friend group, many people have begun to join us for our winter celebration," said Laura Piskor. "We come together and make a yule log cake at our friend's house and collectively fill up stockings with the equivalent of Christmas or Hanukkah gifts."
For those celebrating less-common winter holidays in communities that focus more on celebrating Christmas or Hanukkah, it can be hard to connect with those around you, especially for kids
"Sometimes celebrating the winter solstice can feel a bit isolating for our seven-year-old, with all of her friends celebrating with Santa and other commercialized Christmas or Hanukkah traditions," said Piskor.
However, exploring these traditions with extended family and friends can help to bring people together around similar traditions and a shared love for the community, according to Piskor.
"All of the winter celebrations that you find in the west have common roots, in the end, they are all celebrating the return of daylight," said Piskor. "That celebration brings people together regardless of religious affiliation or family traditions."
Leave a Comment
About the Contributors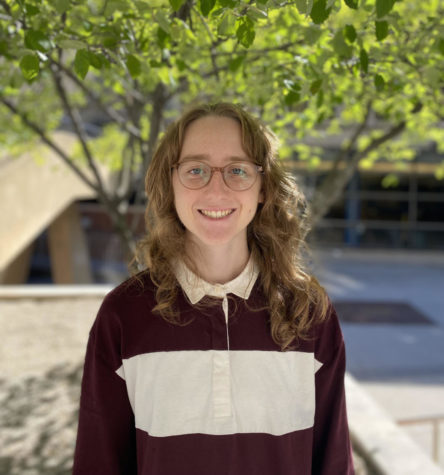 Conny LaFlamme '24, Lifestyles Staff
Conny is a Junior and a member of the Lifestyles Staff. She spends most of her free time playing Tetris, reading comics, and going on walks around the...