Bigfoot tracks
In the age of social media, Jones students consider their internet footprint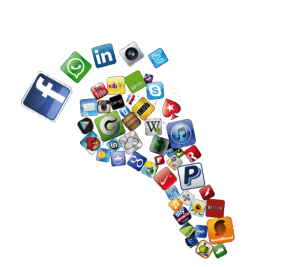 Jones students, who are generally active on the internet, leave behind digital footprints that can say a lot about them.
"I use social media frequently, it's a really good way for me to connect with my friends and other people at school," said Mia Rettke '24. "It's just a great source of entertainment…it keeps me occupied."
Additionally, other students mention that they avoid certain apps while favoring others.
"I have a couple apps downloaded, such as Discord and Instagram, to communicate with friends both online and from school," said Adrian Nurani '24. "However, I stay away from apps such as TikTok because I feel they add no value to my everyday life."
Social media serves a purpose beyond entertainment and staying connected with friends. Numerous students use social media as a way to express themselves comfortably.
"I will sometimes overshare more personal things on the internet which I feel that a lot of people do," said Rettke. "[But], it's not like I'm on the internet saying 'here's my address' 'this is my social security number'."
Navigating social media while being wary of what's put out on the internet is something many Jones students describe as tumultuous.
"The internet seems like a place where you can say whatever thing first pops into your head without consequences, but there's always a way to trace something back to you," said Nurani. "Actions have an impact and that's something we shouldn't forget."
Beyond student social media use, many Jones students have found themselves with the opportunity of being in both TV and online news.
"I was not sure if I wanted to go on the news because of the possibility that I could become a target either by a certain student or administration," said Aden Zalesky '23, who has spoken to news outlets about Jones before. "I wanted to make sure that it was known that Jones students are an incredibly diverse group and that we want restorative practices to be established."
While going on TV news causes stress for some, students also note the importance of caution with word choice in order to paint a good picture of themselves.
"I don't feel very scared about being on the news because I feel like I was very well-spoken during my interviews and I didn't make crazy emotional statements; I related it back to my own feelings, but in the process I didn't sound irrational," said Zalesky.
However, while some students have positive interactions with both social and news media, students share the sentiment that certain aspects of it can be used in a harmful manner.
"A lot of people use social media in a hurtful way, [such as] leaving homophobic comments, retweeting far right news articles, or stuff from infowars that say 'Jewish people are trying to blow up the Earth with a laser on the moon'," said Rettke.
Several students noted that people should really only worry about their digital footprint if they choose to use social media in this way.
"'Dark humor' is a big thing in this generation…but it's often just straight-up offensive stuff," said Rettke. "There are a lot of people out there who should be worried about posting that type of content because it really negatively affects a lot of people."
Leave a Comment
About the Contributors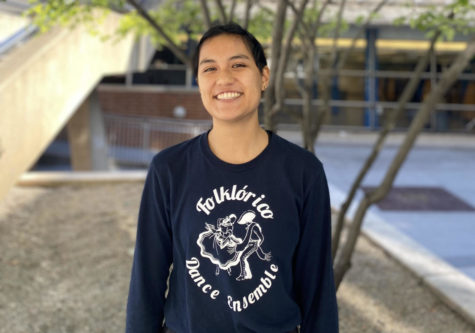 Sophia Calvo '23, School Staff
Sophia is a senior and a member of the School Reporter Staff. As her first year on the Blueprint team, she is eager to keep the school updated on the important...