Book review: The Absolutely True Diary of a Part-Time Indian
"The Absolutely True Diary of a Part-Time Indian" written by Sherman Alexie, is the story of a 14-year-old Indian boy named Junior living in a small home on the Spokane Indian reservation and is struggling with his identity. He transfers to Reardan, an all-white school, in hope of getting more promising opportunities, but from then on his life is completely split in half. Between being the only Indian kid in an all-white school and being hated by the people of his reservation, he doesn't seem to fit in anywhere. Junior has conflict in all parts of his life – at home, at school, and socially – but he overcomes it. The book features cartoons drawn by Junior that are exaggerated to clearly point out his emotions. The cartoons symbolize his interest in art and can make the book even more interpretive, depending on the reader. The humorous tone of the book makes it an enjoyable read.
The novel is a very accurate depiction of life since it goes in-depth about life's many aspects, both positive and negative. The story highlights themes such as racism, hate, grief, perseverance, and identity. Junior's journey teaches about hope and joy, and how easily it comes and leaves your life. 
This book is unique because it's inspired by Sherman Alexie's own experience. He clearly shows that you can't let anyone stop you, and you have to be who you are. I really enjoyed this book because this theme is portrayed in many young adult novels, but the way it was portrayed in this book was very simple yet meaningful. The author didn't come out and say it in an obvious way, he just wrote a very true and relatable story about the disappointments and pleasures that life holds. Overall, the book leaves your heart warmed, despite the ending not providing much closure. 
Despite the book's important messages, it is banned in many schools for profanity, and sexual allegations. The depictions of alcohol, bullying, violence, and poverty are also a reason for the novel being prohibited in some settings.
Leave a Comment
About the Contributor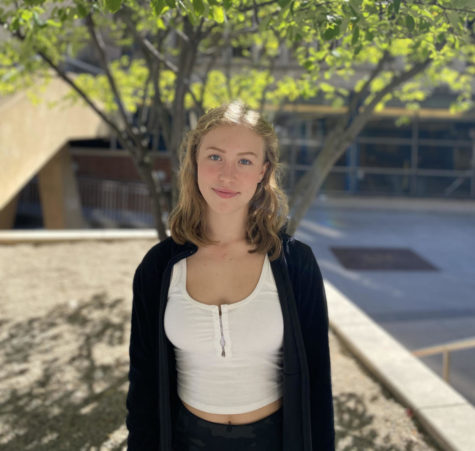 Julia Nedoshytko '25, Lifestyles Staff
Julia is a sophomore and is a member of the Lifestyles staff. Her favorite pass times are reading, playing the piano, and hanging out with friends. During...