Book review: Heartstopper
"Heartstopper" by Alice Oseman is a graphic novel about two British teenagers falling in love. The book follows the perspective of Charlie, who has been out as gay for a while before the start of the story. Charlie befriends a classmate named Nick and quickly begins to realize that he might have feelings for him. The rest of the comic follows Nick and Charlie as they explore their feelings for each other and develop their relationship. Their relationship is not without its challenges, as Charlie and Nick face a number of challenges both from within their relationship and from outside in the form of harassment and bullying. 
The graphic novel has been challenged in multiple places in the U.S. and was officially banned in Cheyenne, Wyoming. The story has been challenged because of its discussion of variations in gender and sexuality. It gives a positive view of homosexual relationships between teenagers, which more conservative communities dislike. 
The comic is really interesting in the way that it explores the conflict between the newer, more progressive generation of ideas and the conservative ideas of the past. In particular, it looks at how this conflict plays out in a high school environment, with LGBTQ students being attacked, both physically and verbally, by classmates struggling to adapt to the progressive ideas of the new generation. Another major theme throughout the comic is mental health, particularly focusing on the mental health of Charlie who, among other things, struggles with an eating disorder, which becomes a major part of the story later on.
Overall, "Heartstopper" represents one of the best new stories about the experience of growing up queer in a rapidly changing world. It provides great insight into many different aspects of the community such as lesser-represented sexualities and the mental health issues that plague many different LGBTQ people. The best thing about "Heartstopper" is the way in which it works to normalize the exploration of gender and sexuality in the high school environment.
Leave a Comment
About the Writer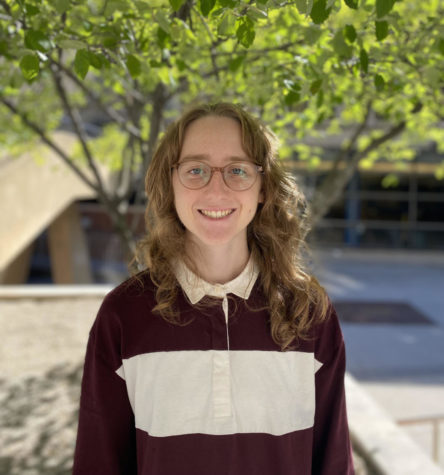 Conny LaFlamme '24, Lifestyles Staff
Conny is a Junior and a member of the Lifestyles Staff. She spends most of her free time playing Tetris, reading comics, and going on walks around the...