Social Sciences department to gain an honor society
Rho Kappa will provide tutoring and other services for social studies students
Rho Kappa, or National Social Science Honors Society (NSSHS), an honor society dedicated to social science excellence, has formed a new chapter at Jones. 
Students Aiden Keefe '23 and Henry Im '23 are heading up this new student organization, hoping to create a community for students interested in the social sciences.
"We both love social studies, and we noticed that [Jones] has an English honor society, we have computer science, and you're like, 'Where's the social studies one?'" said Keefe. 
Once the club gets started, the founders are looking to source ideas for activities from members and the needs of the student body. 
"I think right now, social studies tutoring might be something that we're going to do," said Keefe. "There are a lot of sophomores stressed about [AP U.S. History] right now that could probably use some people who have already gone through it." 
Teachers are in favor of students having access to tutoring outside of AcLab.
"Learning to write to [the AP social science] rubrics will help you be very successful on the AP exam and in those AP courses," said Social Sciences teacher Jonathan Smith. "I think going to get help in that kind of environment would be useful for students."
However, some students, like Liz Allen-Gabin '23, think NSSHS wouldn't provide enough opportunities for members. 
"I think tutoring programs in schools is a great idea, but [AP Gov and APUSH] are hard classes," said Allen-Gabin. "People are always going to struggle – is that really merit for an honor society?"
Smith has concerns about the utility of the club, given the support already available to students, but ultimately thinks it could offer support to the social studies department. 
"Every APUSH class, I think, has at least one [teacher's assistant]," said Smith. "But [AP European History] has the same rubrics as APUSH, so I think it'd be pretty useful if a student didn't take APUSH but is in AP Euro to have access to that."
Students must have a minimum 3.6 GPA in their social studies classes to apply, which ensures the members will have knowledge and passion about the subjects they will offer tutoring in.
"These [Rho Kappa members] are the best of the best of social studies students at Jones," said Keefe. "They are coming together as a group to celebrate that achievement, and to help tutor the next generation of social studies [honor society members]."
Leave a Comment
About the Contributors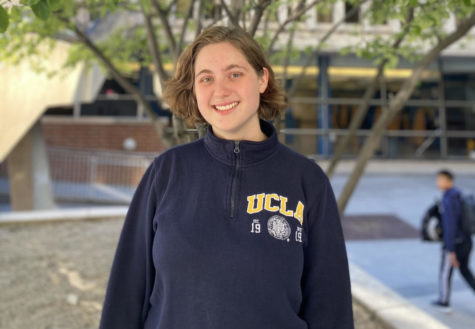 Karen Buecking '23, Lead Reporter
Karen is a senior and is Lead Reporter for the online section. She is in her second year on the Blueprint and is excited to provide local news and analysis...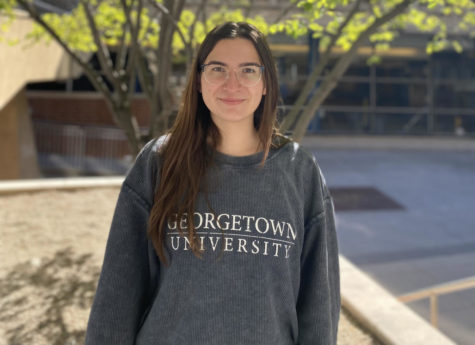 Saafya Alnaqib '23, Online Copy Editor
Saafya is a senior and is a member of the School Staff. This is her first year on the Blueprint, and she is excited to work with everyone and learn more...