New year, new team
Flag football newest addition to fall sports roster
With the addition of a girl's flag football team for the fall sports season, Jones College Prep may finally have a football team. 
Flag football's addition to the fall sports offerings, will create new opportunities for students this year. 
"​​Last year, CPS started flag football," said Athletic Director Michael Strok. "Right now, it's still kind of at its infancy only being in year two and [students are] only playing a seven game season spanned over five days."
Although the current season is pretty short, the sport has quickly gained popularity throughout Illinois. 
"Across the state, there's 210 teams that are currently participating in flag football from the suburbs to southern Illinois," said Strok. "So I really think that there will be a strong push to make it an official IHSA sport soon."
In an effort to grow popularity for the sport, the Chicago Bears are funding the flag football initiative. "CPS flag football is an initiative that was started by the Chicago Bears," said Strok. "Their grant program [states] that any participating school is able to get the jerseys, flags, footballs and essentially all the equipment for free."
After multiple CPS high schools created their own flag football teams, Strok worked to do the same at Jones. 
"I knew that we would have this willingness from the student body and that we would get at least enough participants to form a team," said Strok. "Obviously, you need willing coaches, and willing parties. But if both of those pieces of the recipe are there, then let's push forward and make it happen."
 After securing their coach, Victor Iturralde, the flag football team quickly held tryouts for the roughly 30 girls interested, and their first practices followed shortly after.
"Most of the girls that made the team were [athletes] on the basketball team, the soccer team and a few on the softball team," said team member Malia Harrington '23. "So our whole team is pretty much full of athletes or people that have played previous sports before." 
Despite their experience playing other sports, many of the flag football team members are  new to the sport as a whole.  
"Some of us have no idea about any of the rules. And then there are some people who are very into it," said team member Riley Sawin '25. 
Regardless if members are completely new to the sport or ready to go pro, members think the team already has great strengths. 
"We have somewhat of a height advantage because some of our girls are about six feet tall," said Harrington. "That helps us defensively a lot, and I feel like we're probably going to be one of the faster teams in the division." 
Another strength of the team so far is the atmosphere and team chemistry the team has quickly developed. 
"The girls on the team are very nice, it's a very nice environment," said Sawin.
Many of the players are exuberant to partake in Jones' first football team. 
"I think it's a lot of people's first time, but everyone's excited," said team member Sommer Wright '25. 
The new team is also excited for general interest and support from the school as well. 
"I just think people should come support and just show interest in the team since a lot of us on the team are excited to be a part of Jones' first football team," said Harrington.
Leave a Comment
About the Contributors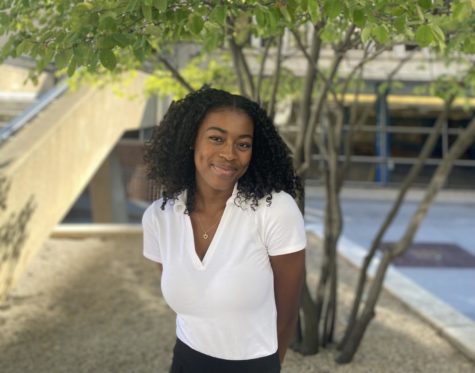 Ariel McGee '23, Deputy Editor-in-Chief
Ariel is a senior and Deputy Editor-in-Chief of the Blueprint! This is her second year on the Blueprint and she's extremely excited to continue honing...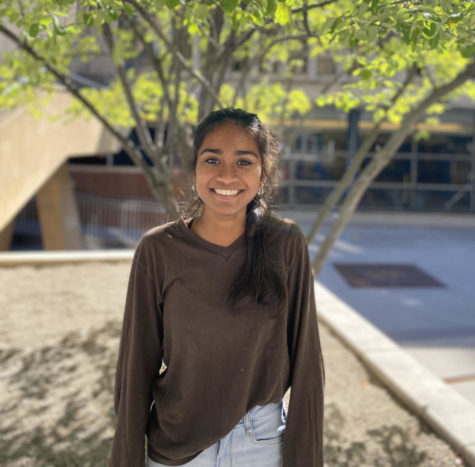 Alisha Verma '25, Lifestyles Staff
Alisha is a sophomore and is a member of the Lifestyles Staff. She enjoys writing and interacting with her peers. Alisha's favorite subject is Math and...