Student IDs reissued
Students welcome new suicide prevention information on IDs
Jones reissued IDs this year to match a state law's new standards that require suicide prevention information on school identification cards. 
Ellie Youngquist '26, is happy to see this information on the IDs, alongside increased mental health awareness in recent years. 
"There is a lot more attention drawn to mental health, especially with social media and people talking more about it. We are becoming more aware, which is great," said Youngquist.
Kathryn Harper '23 also believes the new information is appropriate after recent global events.
"I think it is really helpful, especially after [the pandemic during which] mental health has become a really important topic for our generation," said Harper. 
Some students believe that IDs' inclusion of this information makes it accessible, some students believe. 
"I think it was a smart decision because people are more likely to be aware and remember the new three-digit numbers to call since we look at our IDs so much," said Sienna Signorello '24. "I do not necessarily believe everyone will call the number if they need help, but it is always better to have more information than none."  
Harper also echoes the importance of suicide prevention information's addition to ID cards. 
"I think it is really helpful to have the information on the ID card because students are required to carry it every day, at all times," said Harper. 
Some feel Jones should take more action to spread awareness and life-saving information in school.
"I feel like these resources, along with more in-depth information on the kinds of help available, should be included in the health curriculum along with other life science classes, such as biology," said Harper. 
Other students appreciate the conscious decisions already made at both a school and state-wide level to promote wellbeing.
"A lot of teachers are very understanding, and CPS overall does have mental health days which many other states do not. I also appreciate how mental health is taken into consideration, even at our junior class meeting," said Signorello. 
Even with changes to consider for the future, for many, the choice to include suicide prevention information is seen as a win for students' mental health. 
"I think it can save someone's life. Just knowing that the information is there is crucial," said Harper. 
Please refer to the information below for support if you or someone you know needs it. 
Suicide & Crisis Lifeline: Call 9-8-8
National Youth Crisis Hotline: (800) 448-3000
CrisisChat.org
Leave a Comment
About the Contributors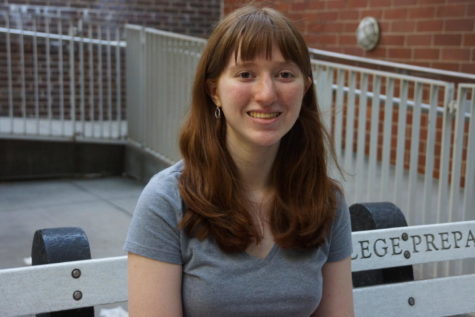 Sabine Kanter-Huchting '23, School Editor
Sabine is a senior and the Blueprint's School Editor. As her second year on the paper, she is looking forward to being a part of the Blueprint team again...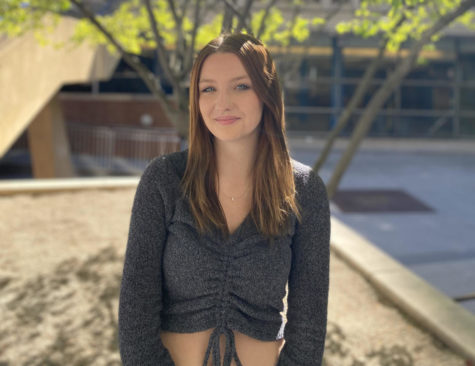 Alma Marshall '24, Producer
Alma is a junior and is taking on a new role as producer of the Blueprint. As it is her second year on the Blueprint she is excited to be in more of a...