From the other side
Russian-American Jones student's recent experiences in Russia
Since the onset of the Ukrainian-Russian war, Russians have faced numerous sanctions. While trying to return from Russia, Russian-American senior, Martin Atayan, dealt firsthand with these sanctions as they disrupted his experience. 
"I was born in Moscow and I lived there until I was eight. My dad worked a lot for international companies and he's traveled his entire career," said Atayan. "His job actually moved us to Chicago when I was eight and I [have lived in America since] second grade." 
At a young age, Atayan was immersed into American schools and culture, except for during the summer. 
"Since [second grade], I've lived here full time but I usually go back for a couple of weeks during the summer," said Atayan. 
During a recent visit back to Moscow, Atayan saw firsthand the war's effects on Russians. 
"I was there at the end of March for a funeral and I basically had to rush out," said Atayan. 
At this time, tensions were escalating and out of precaution, Atayan and his family worked to get back home as soon as possible. 
"I was kind of in a rush to get out because flights were being canceled and travel restrictions were being put in place," said Atayan. 
With new travel restrictions being put in place right as Atayan and his family were trying to return home, Atayan and family struggled to return to Chicago altogether. 
"We were supposed to leave all together and our flights kept getting canceled because airlines would not send personnel into Russia," said Atayan. 
Atayan and his parents ended up all coming back to Chicago but on separate flights. 
"Airline companies didn't want to fly through [Russian] airspace, so I was on one of the last flights out and then after I landed, I found out that planes originating from Moscow can't land in Europe anymore," said Atayan. 
Even at the airport, Atayan struggled with new economic restrictions put in place in addition to travel restrictions. 
"When I was in the airport, Visa and MasterCard announced that none of their cards would longer operate in Russia," said Atayan. "So I couldn't get any food. I couldn't even get a bottle of water because none of my American cards would work there."
After cards stopped working in Russia, people struggled to obtain cash as well. 
"You would need to figure out if you could even transfer money, and then there were limits too. You can only transfer a certain amount of money or go to an ATM," said Atayan. "Then we would go to an ATM and you could only take out $40. If you wanted more money you would have to come back tomorrow and wait in a 40 minute line because there'd be lines outside of the bank to get some cash."
However, when it comes to the conflict, Atayan says people are told a whole different story.
"In Russia, [the conflict] is portrayed as a special military operation to free Ukraine from Nazis," said Atayan. "You can't even blame them because there's no other media."
Leave a Comment
About the Contributor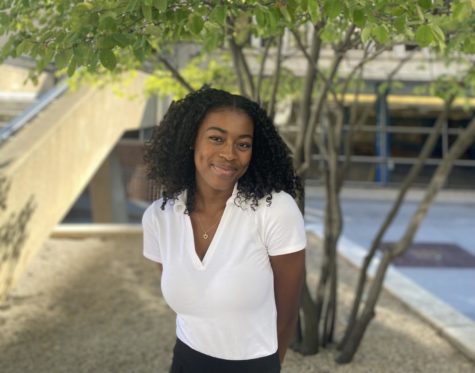 Ariel McGee '23, Deputy Editor-in-Chief
Ariel is a senior and Deputy Editor-in-Chief of the Blueprint! This is her second year on the Blueprint and she's extremely excited to continue honing...