Changing the face of technology
The computer science department receives award for closing the gender gap
The Jones College Prep Computer Science Department recently received the College Board AP Computer Science Female Diversity Award. 
This honor is awarded to schools that have reached 50% or higher female examinee representation in AP Computer Science courses.
"A lot of people could just take the regular (computer science) course, it's perfectly challenging. AP takes it to another level," said Dr. Powers. "We've got the right proportion of female and male students taking these AP courses in proportion to the population within the school. So we're pretty excited about that. That's twice now they've received that award. So that's great."
Many say that this large amount of diversity is thanks to the computer science program involving cultural elements into their curriculum.
"We teach coding through creating music and in AP CSP we look at the impact on society as well as bias in coding to make it relevant to students," said computer science teacher Cynthia Lilagen. "We've focused on making it relevant to students' lives by having it relate to the news."
Many students also agree that this award is attributed toward the  innovative atmosphere of the teachers and students in the program. 
"We're blessed with people who want to take exciting things and take on those challenges," said Dr. Powers. "I think more and more people want to have those skills within whatever field they decide to pursue. We're seeing a much higher percentage of people coming out of high school, who will have those kinds of skills that they can use… at the university level before they go to the job market."
Closing the gender gap in computer science isn't just unique to Jones.
"Chicago was one of the first major districts to have CS for all but then President Obama picked it up and it became a national incentive," said Lilagen. "Code.org is a nonprofit organization that's been pushing for computer science to be available to everyone in every school."
Current female students have said that they benefit from the welcoming environment.
"It's definitely my favorite class; it's very artistic but it gives you knowledge in coding," said Sienna Signorello '24. "It's really useful especially since so many huge companies and job opportunities are computer science-based now."
Jones plans on continuing to make computer science programs as accessible to students as possible.
"I think the best way to continue to promote our program would be to perhaps offer more courses as well as introduce in our classes how computer science can relate to all fields that students may be interested in studying in college,"said Lilagen.
Students acknowledge that this inclusive atmosphere should continue within the computer science department.
"Honestly, if they stay consistent with the curriculum and continue to allow the creativity in assignments and projects that they do now then it should keep the same atmosphere," says Signorello.
As technology continues to evolve, many agree that taking these courses will continue to be important.
"I think that now it's more of a fundamental skill now, so many fields are going to require these kinds of skills," said Powers. "Having this kind of knowledge means you're not just a user of technology, you'retechnology you're a person who can create technology."
Leave a Comment
About the Writer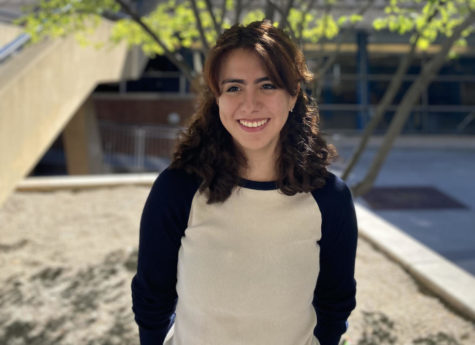 Liz Lira '24, Opinion Editor
Liz is a junior and is Opinion Editor. This is her second year on the Blueprint and she is excited to be take on a bigger role in the Blueprint this year....