Presenting Anastasia
Jones Drama Department to perform Anastasia
For the first in-person musical since returning to school, the Jones Drama Department is preparing to present a musical adaptation of the Disney animation film, Anastasia, in the spring.
 ¨The musical follows the story of Ania, a girl suffering from amnesia who doesn't really know who she is," said Mila Mussatt '22, the stage manager for Anastasia. ¨It's all about finding your own family and traveling to see the people you love and discovering things you've lost in past memories and your dreams.¨ 
This year's musical is taking a different approach than previous productions the drama department has produced, bringing in professional choreographers and music directors to assist with the play.
¨It's really exciting to be able to work with all these actual artists who are out in the field,¨ said Mussatt. "Not that our teachers aren't artists to their own, but these are people that are actually functioning in professional theater settings, so it's very different than what it would have been if it was done by teachers."
With the rise of COVID-19 cases in CPS, the drama department is taking precautions to ensure the safety of its crew. 
"Masks are applied at all times and we'll have clear masks because the face is so important in storytelling which you lose much of with black masks," said Mussat. 
Some students say this year's musical is more professional and organized than other productions have been in the past.
¨It really enhances the experience of having professional adults; we have a really good team this year…and it's really great having the support,¨ said Henry Jones '23, playing Dimitri, the male lead of Anastasia. ¨This year, everything seems very organized, more so than it's been in the past. We have a really good working schedule and it's very put together, which it hasn't been before.¨ 
The cast is excited and has already seen positive developments taking place. 
¨I already feel like theater has always been a welcoming environment because of the people we're able to work with,¨ said Bernadette Schwegel ´22, playing Anastasia. ¨Now we're coming into a space where the adults are listening to us as both actors and students and are giving us an opportunity to put our acting and singing horses out there.¨
With the difficulties and controversy, the drama department has endured in the past year, the cast hopes to start a new beginning and create a positive lasting impression in spite of all the obstacles.
¨The show is really about new beginnings, and I think that's something our theater is finding right now, which is why the show is really important to do,¨ said Mussatt. ¨It's about coming home and being true to yourself, and that's something that we've had a lot of trouble with in the past. I'm really excited to have that in the future…leaving that is the impact that I want to have on the space.¨
Leave a Comment
About the Writer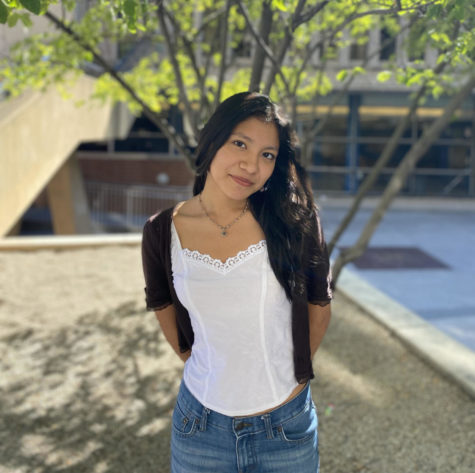 Leilani Freire '24, Lead Reporter
Leilani is a junior and on the school staff. She is always looking for film recommendations and enjoys listening to Sonic Youth, The Breeders, Hole, and...