LSC chair slams textbook
LSC, administration weigh in on APUSH textbook disagreements
Numerous parties, including history teachers, administration, and the Local School Council (LSC) are working together to reach a consensus on disagreements regarding the American Pageant textbook currently in use for the AP U.S. History (APUSH) course.
Principal Paul Joseph Powers and LSC Chair Cassie Creswell both believe issues are present with the current APUSH textbook. 
"I don't think we can hand kids a textbook at the beginning of the year and say 'here's your textbook for the year,' and when you open it, you see yourself represented in some shockingly dehumanizing ways. We need to address that," Creswell said.
Powers, a former APUSH teacher himself, believes that teachers are supplementing gaps in the textbook by including external sources throughout their course. 
"The current textbook is deficient in a number of ways. There are gaps in coverage, [including] some things that are considered problematic. However, teachers supplement textbooks with a lot of additional materials, so students have a more well-tuned feel for what the AP exam is going to be like," said Powers.  
Curriculum changes to APUSH were first discussed last spring, following the replacement of AP Human Geography textbooks. 
"I think [the former AP Human Geography Textbooks] had a lot of pedagogical issues. Content that I [couldn't] believe we're telling kids in 2021. Luckily, it was not a difficult decision because the textbooks needed replacement anyway," Creswell said. 
It was during this time that parents began approaching Creswell with issues regarding the American Pageant textbook. 
"Rather than buy a new textbook now, which would have some of the same deficiencies [as American Pageant], we are waiting a little bit until we see what happens with the different publishers," Powers said. "[We want to find] a better text to use that's available, and then [we'll] make a decision at that time while continuing to supplement [material]."
Creswell again raised the APUSH textbooks as an agenda item in the Nov. 9 LSC meeting. 
"I think [the American Pageant textbook] is probably one of the most widely used APUSH textbooks in the country. It contains a fair amount of scrutiny, including some content that is both inaccurate and racist," Creswell said. 
But even with some of its problematic content, others believe that removing the American Pageant textbook may do more harm than good. 
"So much of the APUSH material is universal, but if you were to not get the American Pageant textbook, you would lose out on videos you can watch and supplemental materials geared towards the textbook," said APUSH teacher's assistant Mia Staszcuk '22. "But, if you were to get a new [textbook] or  manipulate [the current] curriculum, students would miss out on extra opportunities that might work for them that a textbook can't provide."
Creswell believes replacing the current APUSH textbooks is an essential component to achieving equity goals laid out in the school improvement plan. 
"We want accurate and factual history to be taught. The important thing right now is to know that there's multiple perspectives, especially in history," Creswell said. "It's 2022, we need a new textbook and the truth is that Jones can afford it."
It seems that Creswell and the LSC aren't the only ones who want to ensure that good content is being taught. In fact, a representative of the Social Sciences department said that the department supports finding a solution that will satisfy members of the school community. 
"I think all of us [want to be] transparent on finding a solution that makes everyone happy. I would be open to discussing some of those things I'd like to see," said the representative. "I'd be happy to explore and be helpful in that [finding a new textbook]."
But even with agreement on a replacement for the textbook, deciding who should get the final say on what textbook is chosen is also an issue. 
"Local school councils have a recommendation role for textbook selection. We're supposed to work with the administration and we can make recommendations," Creswell said. "We have a final say because in terms of actually spending the money on them [textbooks] we vote to actually make the requisition. It's one of the official duties in the school code." 
On the other hand, Dr. Powers believes decisions surrounding course materials should be entirely left up to the teachers, with financial support coming from administration. 
"Whether it's textbook purchases or supplemental materials, the search and recommendations should be coming from the teachers," said Powers. "School administration is here to support, facilitate, and provide guidance along a number of different lines, especially in their financial planning."
The principal also explained the school administration's support for ensuring that curriculums are fair and include multiple perspectives. 
"I think there is a really conscious effort on the part of our teachers to [ensure all perspectives are heard]. We make sure that everything taught in our current context is culturally relevant. I think there's a lot to be done there, but it has to be fair and purposeful," said Powers. "Administration would like to make sure that we can provide the support for any type of curricular and instructional plans that the teachers would like to develop."
Regardless of who gets the final say in what a revised APUSH curriculum would look like, it's clear that all parties want to keep students at the forefront of their plans. 
"I think all the people involved in this want to make sure we do the right thing for the kids," the representative said. "If everybody involved would have a conversation and work together, I think we can find a solution to the issue."
Leave a Comment
About the Writers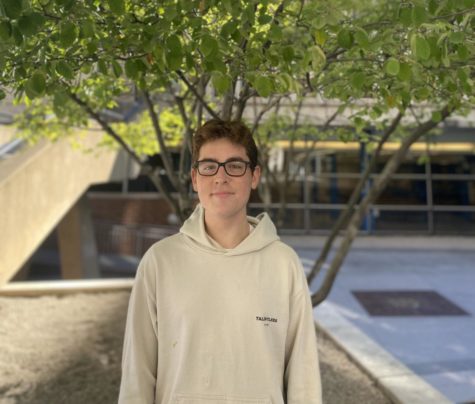 Gabi Josefson '23, Editor-in-Chief
Gabi is a senior who is exuberant to serve as the Blueprint's Co-Editor-in-Chief. It's his 3rd year on the Blueprint and he is thrilled to be part of this...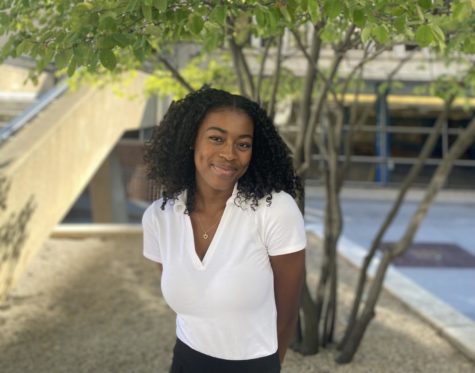 Ariel McGee '23, Deputy Editor-in-Chief
Ariel is a senior and Deputy Editor-in-Chief of the Blueprint! This is her second year on the Blueprint and she's extremely excited to continue honing...