Stamina and survival
Gyasi's Homegoing is an essential read for the inquisitive
Homegoing, written by Yaa Gyasi, is set in both Ghana and the U.S. following the lineage of two half-sisters with no former knowledge of one another. The book begins with two chapters from the perspective of each sister, then continues with alternating chapters through several generations of their descendants. Effia is married off to an Englishman and lives a life of luxury in the Cape Coast Castle. Esi, her sister, lives a starkly different life in the dungeons of the same castle as a slave. Esi will later travel to America as a pregnant woman after being assaulted by a British soldier. The book follows seven generations (every 2 chapters is a new generation, the novel covering 14 perspectives total) following this family's stories on opposite sides of the ocean. 
Homegoing deals with an expanse of issues spanning decades, including colonization, slavery, and rape. This novel, despite its more horrific themes, is a remarkable story well-worth reading. It is a celebration of heritage, familial perseverance, and true survival. Memory and storytelling are also important parts of this novel due to the novel's timeline. As a reader, each generation's story is more meaningful given the family's history. In reading this novel, you become a witness to how this family grows and evolves, and it truly shows how family history is more than just names on paper. 
This book provides a great way to compare and contrast completely different places at the same time period and learn about cultures you probably weren't taught in school. Gyasi does a great job of exploring issues that faced people I had only really learned about in generalizations. Overall, Homegoing's complexity and depth is the reason why it is so interesting, and why I found it such a captivating read.
Leave a Comment
About the Writer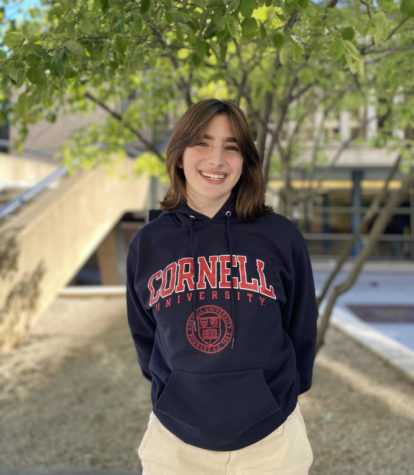 Celia Pincus '24, Design & Social Media Editor
Celia is a junior and is the Design Editor of the Jones Blueprint. This is her second year on the Blueprint staff and is excited to continue helping to...