No filter
Popular Jones affiliated Instagram accounts discuss their impact  
From the hallways to the classrooms, talk regarding the student-run Jones Instagram pages has been on the rise. Some of these Instagram pages have chosen to share the reason behind their accounts and what they add to the Jones community.
Jone's Instagram pages for many topics are well followed within the school community. They have to mean a lot to Jones students, from bringing a good laugh to creating meaningful connections between students. There are many different accounts such as @jcplatinos, @jcppostures, @jcpaffirmations, @jcpfits @jcpcompliments and there's even a @jcpeyes account. Some may wonder how these accounts came to be?
"I got the idea of starting @jcplatinos during the start of the school year when I started seeing all of the Instagram pages popping out," said Giselle Coronado' 24.
Coronado isn't the only person who felt inspired by other accounts.
"My friends and I had seen all the other JCP accounts being made and we jokingly made one too. Immediately after we grew a following," said the person running the @jcppostures account, who wished to remain anonymous. "We never expected to receive submissions and gain a following, so the whole experience was really cool."
Many of the students behind these Instagram accounts have noticed the real-life effects of their accounts at Jones.
"It definitely helps people become more social with people from their [own] countries and other countries," said Coronado. "I think it definitely helps students have a voice to share their traditions and culture."
These positive responses from the Jones student body are some of the many things that keep these accounts thriving. Alice Ermentrout '22, owner of many multiple accounts such as @jcppostures and @jcpcompliments is an example of someone who enjoys these responses. 
"I just like making people laugh," said Ermentrout. "It's cool to make jokes and people seem to like it and I like doing it."
Jones' Instagram accounts have found themselves creating connections, building confidence, and adding to the pride students feel from attending Jones.
"We don't have traditional school spirit," said Ermentrout. "But I like to think [that the Instagram pages] are doing something in adding to the school spirit."
Leave a Comment
About the Contributor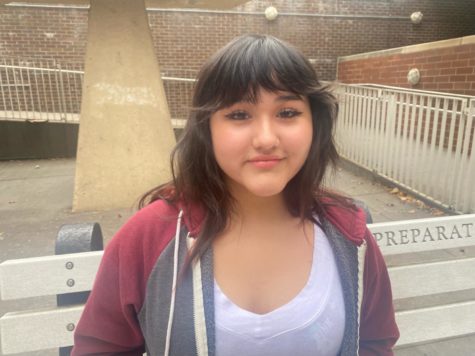 Arianna Gil '24, School Staff
Quote I live by: "I'd rather ask for forgiveness than permission."

Favorite Color: Red or purple

Favorite shows: Dr Stone, Jujutsu Kaisen

Chillin