Homecoming hunger games
Lack of homecoming tickets leaves students with mixed feelings
As a result of COVID-19 restrictions, students were upset to miss out on a time-honored experience due to a lack of tickets.  
After a year without school events, Jones held their annual homecoming dance with many students wanting to attend. However, due to COVID-19 regulations, there were only 300 tickets available for seniors, 201 tickets for juniors, 150 tickets for sophomores, and 150 tickets for freshmen. 
Members of the Student Government Association (SGA) were working around the restrictions caused by COVID-19, which made it difficult for everyone to attend homecoming.
"[The Jones SGA] worked as hard as we could to get a different venue to have more people. But then the venue fell through," said sophomore class representative, Sinead O'Sullivan '24.
 The SGA and Jones administration worked together to find solutions that allowed as many people to attend the event as possible. 
"The reason we have it split into two different places is so we can have as many people as possible, but still, obviously, it's not that much," O'Sullivan said. "We literally could not [allow] more people without breaking any COVID-19 rules."
The freshman class, who received the least amount of tickets out of all the grade levels, had to race to get their tickets. 
"They were in a crowded line, a horizontal line pretty much across the lobby. They were taking up a lot of space," said Ellie Ceraso '24.  "I guess the objective was for the freshman to speed walk from their horizontal line into a vertical line into the metal detectors, so they could line up to get their tickets."
Those who got homecoming tickets were ecstatic. 
"I was the first freshman to get a homecoming ticket," said Jada Bienemann '25. "It was very stressful and my heart was beating extremely fast. They said that you couldn't run, so I walked with a purpose."
Many students felt as though the process was unorganized.
"I wouldn't say that it was organized in any fashion," said Ceraso. "I saw one girl who didn't even understand where she was going and she just ran across the lobby. She didn't go into the line, she just ran the wrong way."
Due to all of the stress surrounding homecoming, the excitement surrounding the event has declined for some students. 
"It's kind of embarrassing because all the upperclassmen were taking videos of me," stated Bienemann. "So I'm not that excited anymore because of the embarrassment."
On Oct. 28, after the freshman homecoming tickets were sold out. An email was released from the administration informing students that those who did not get tickets could enter a lottery to get one. 
"The reason that the lottery was released is because we worked as hard as we could to accommodate for the demand," said O'Sullivan. "The Overall SGA sat down with the administration and convinced them to have more people because they want as many people to have this experience as possible."
Despite the SGA's efforts, there were still many students who wanted to but did not get tickets. 
"I ran to the South building and I went to the lobby and there was already a really long line, it was kind of crazy. I waited in line just in case I could have gotten a ticket but there weren't any more left." said Bella Andrade '24. "When my friends saw that I had been in line and didn't get a ticket, they didn't even bother to try." 
Many students had similar experiences, leaving their classes early to get homecoming tickets. Many teachers opted to allow students to leave class early.
"It was crazy. What happened was a lot of people around me left class early to gain an advantage over others," said Sofie Richter '24. 
The following days, tickets began selling later into lunch.
"Homecoming tickets were apparently sold 20 minutes after lunch began as an attempt of better organization," said Richter. "What ended up happening was there was a huge race, and it was kind of terrifying."
Overall students and parents were unhappy with the disorganization surrounding the event, and many are unhappy with the results of ticket sales. 
"It was utter chaos," stated Richter. "Ultimately, there were too many people, the line was too long."
Leave a Comment
About the Contributors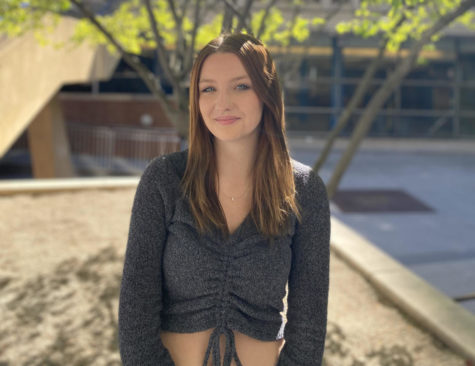 ALMA MARSHALL '24, Producer
Alma is a junior and is taking on a new role as producer of the Blueprint. As it is her second year on the Blueprint she is excited to be in more of a...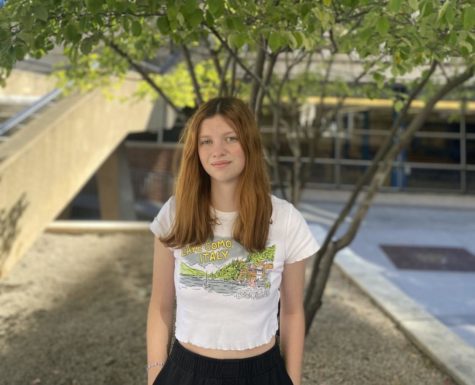 Meghan Cuddy '24, Deputy Editor-in-Chief
Meghan is a junior and the Deputy Editor-in-Chief of podcast and broadcast on the Blueprint. She is the team manager on basketball and participated in...