Back to business 
After a year of virtual clubs, in-person clubs return
This year at Jones College Prep, students have found it extremely difficult to contact leaders of clubs when they are interested in joining. While club leaders are doing their best to get organized, students are left confused. 
At the beginning of every school year, Jones holds a club fair to help students join clubs that interest them. This year, the club fair was held online for the second year in a row and included more than 20 videos by club leaders.  
"With classes having been online, I don't know as many people in the classes below me… the return to in-person school was a little bit confusing, [and] not everyone knew what was going on all the time," said Claire Wennink '22, a member of Model UN said. "I remember the club fairs from when I was an underclassman when we were in person. It's definitely helpful to get a visual of all the clubs."
Not all clubs, such as the new Pet Service Club, have had the chance to be part of the virtual club fair and have only been able to gain members by word of mouth.
"I feel like there are some people that are really passionate about [animal rights/pet service] and haven't gotten the chance to join or even hear about it because they aren't friends of club members," said Peter Nikolov '24, Co-leader of the Pet Service Club. "A club fair would have definitely helped our club."
Nikolov and other club members are just beginning to get organized to start locally volunteering and helping animals. 
 Having not joined a club the previous virtual year, Abbie O'Neil '24 stepped onto the Jones campus for the first time looking forward to clubs but found the process of joining one challenging.  
"I only knew about clubs through my friends and there wasn't a lot of information. Through email, it's hard, not everyone checks their email, which makes it hard to get contact information." O'Neil said. "It's hard because you don't know who to ask or how to ask. If you don't have connections, you're not going to find out [about clubs]. "
Leave a Comment
About the Writer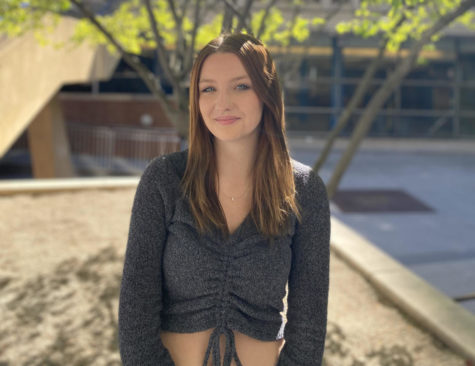 Alma Marshall '24, Producer
Alma is a junior and is taking on a new role as producer of the Blueprint. As it is her second year on the Blueprint she is excited to be in more of a...