#NiserRuns
Former Jones cross country star shines at Vanderbilt
Jones alumni three-time letter winner Andy Niser is now running division 1 for the Vanderbilt University cross country team.  Andy Niser '21, starts his days at 6am, training for four hours before attending his classes
"Jones taught me how to be mentally strong. Along the way, I also learned to work with teammates and build a strong culture," said Niser. "This teaches me to be the best I can be in trying to exemplify the best version of myself and lead by example along the way." 
So far this season, Niser has run the 8K Joe Piane Invitational, where he finished 145th overall with a time of 28:53. 
"I've only run in only one real race. But I'll be running at the SEC meet and the regional meet, where my goal is to win All-SEC freshman," said Niser. 
In addition to running cross country, Niser is also balancing his classes as a computer science major. 
"Academics are priority A and sports are priority B. So I kind of structure my life around that," Niser stated.  "The computer science classes are going pretty smoothly. Obviously they're a lot more challenging than high school was, but it's something I've gotten used to."
While the academics have been demanding, Niser is excited to be training amongst people at the same high athletic level as him. 
"The competition is way better. I went from being the best of the best in high school to being middle of the pack in college. It's also been really nice to just train with other people who are way faster than me, because it really pushes me to get better," said Niser. 
Niser's goals both academic and athletic accomplishment, are accelerating him toward success. 
"I'm really focused in terms of getting my work done, finding help when I need it, and getting the sleep I need to succeed. Doing this ensures that I can meet my athletic obligations and perform as best as I can, both on the track and the classroom," Niser said. 
Leave a Comment
About the Contributor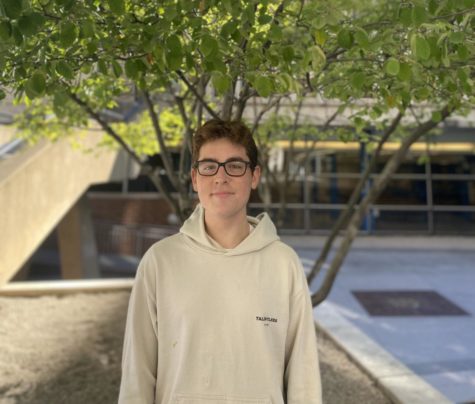 GABI JOSEFSON '23, Editor-in-Chief
Gabi is a senior who is exuberant to serve as the Blueprint's Co-Editor-in-Chief. It's his 3rd year on the Blueprint and he is thrilled to be part of this...