SOPPA inhibits use of online resources
Illinois school districts to closely monitor educational websites, affecting school operations and curriculums 
Every student at Jones is affected in some way by the Student Online Personal Protection Act (SOPPA) that was enacted by the Illinois government this past summer. 
SOPPA requires CPS to report data breaches, thoroughly explain what the data collected by outside resources is used for, and provide teachers with a list of approved online services. The reason for SOPPA being enacted was to give parents more control over the sharing of student data to third parties. A cosponsor of the bill, Representative Sonya Harper of the 6th district, which includes Jones, could not be reached for comment. 
SOPPA has forced Jones administration to move services such as student registration to a paper and pencil format, as the previous online registration that was offered is not compatible with SOPPA. Additionally, students in AP classes have had trouble using Albert.io, an Advanced Placement (AP) exam preparation website. Benjamin Dipman, who teaches AP English Literature and Composition, said SOPPA has not significantly impacted his classes.
"I've figured out how I can use [Albert.io] with the limits and restrictions that we have at the moment," said Dipman. "We also have MyAP, a website through College Board, which has many of the same features."
Though passed in the Illinois legislature in 2019, SOPPA was not enacted until July 1, 2021. The abruptness of the enactment of SOPPA has forced teachers and administrators to hastily change their curriculums and online resources. Journalism programs at
Jones and other CPS schools are being forced to change their operations. Under the SOPPA law, both Adobe Indesign, which The Blueprint and other student newspapers use to design their print editions, and Student Newspaper Online, which hosts websites of student news publications, including The Blueprint's, are at risk. 
Katie Fernandez, the Journalism teacher at Phoenix Military Academy, has been attempting to rebuild the Journalism program at her school. Those attempts have been hindered by SOPPA. "We haven't been publishing because of the SOPPA issue. We've never had a print publication, just a news website, which is through Student News Online, which is not allowed to be a vendor," Fernandez said.
Even though Adobe is unavailable for The Blueprint, the Digital Imaging department, whose curriculum is based off of Adobe software, has yet to be affected.  Despite this, it's possible that the department may lose access to essential programs at any time, without notice. 
Additional effects of SOPPA include the revision of applications and procedures such as the school registration process, which has resulted in organizational debacles for Jones administration. Specifically, Troy Hilbrands, the Director of Development at Jones, has had to shift a number of the programs he uses, along with other aspects of his job. 
"With the new SOPPA law, we've had to redo the registration process, which was intense and had some glitches. Additionally, locker collection, incoming freshmen enrollment, and transfer applications will have to be redone," Hilbrands said.  
Many new initiatives such as an online attendance system have also had to be scrapped as they violate the SOPPA law. This attendance system was planned to be modeled after Lane Tech's, however that system was scrapped because it violated SOPPA.
"This set us back five years. Why are we doing it this way when it's 1000 times easier to do it [processes such as attendance] through your phone." Hilbrands said, " [SOPPA] has made it more difficult to do a lot of different things, but just like anything you have to roll with the punches and figure out a way to make everything work."
While not directly involved in dealing with the repercussions of the SOPPA law, Jones Principal Dr. Paul Joseph Powers has seen the effect the law is having on students, teachers, and their curriculums. 
"SOPPA complicates things a great deal because a lot of the online programming such as subscriptions and applications that we've been able to do no longer meet the SOPPA requirements," said Powers. "We're trying to do everything we can to get certain things approved, but it's up to the owner of the application to meet the [SOPPA] requirements."
Even though it may seem as though SOPPA is here to stay, school officials are confident that the law or CPS policy will be revised in order to provide greater benefit to students and faculty. 
"I have a feeling that CPS will probably revise their policies on SOPPA, but right now the policy is  pretty strict on what people can and cannot use," Hilbrands said. "If it's not approved by the district, we're not supposed to be using it."
Leave a Comment
About the Contributors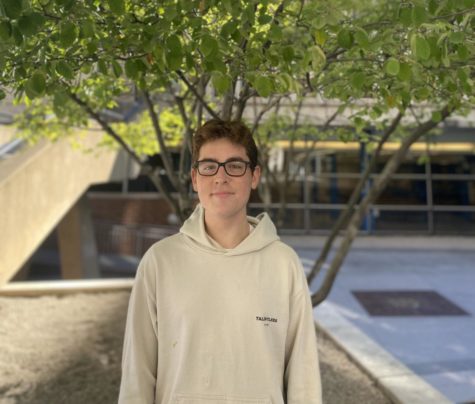 Gabi Josefson '23, Editor-in-Chief
Gabi is a senior who is exuberant to serve as the Blueprint's Co-Editor-in-Chief. It's his 3rd year on the Blueprint and he is thrilled to be part of this...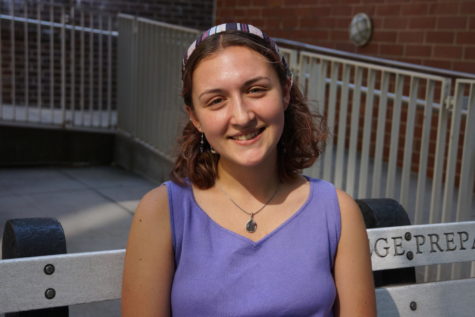 Whitney Shurtliff '22, Associate Editor, Print
Whitney is excited to continue at the Blueprint as Associate Editor of Print during their senior year at Jones. She also participates in National English...