Giving Jones another Chance
Chance the Rapper returns to Jones
Walmart and Chance the Rapper teamed up to give Jones students a virtual concert as part of a back to school event on August 30, 2021. 
11 students received the opportunity to attend the concert in person and each one was able to meet with Chance for two minutes. Although the meetings themselves were limited by time, students overall had a positive experience. Most of the students asked Chance questions about his career and how he got to this place in life. 
"It was really fun and he was very sweet. He kept the conversation going, " said Chiara McGowan '24. "I asked him what it was like to be on SNL because I'm a big fan of SNL. He said it was a really cool experience and that he's been asked on the show a couple of times."
Adding to the excitement of the meet and greet only a select few students were given the opportunity to meet Chance. Students had to be referred to Development Director Troy Hilbrandsin order to get their name on the list. 
"The overall SGA president had recommended me," said Senior Class President, Crystal Huynh'22. "Then I got an email from Mr. Hilbrands asking me if I wanted to join in."
Jones administration worked hard to get a diverse group of students together for the meet and greet while maintaining the secrecy of the affair. Information about the event was only spread by word of mouth over the span of 72 hours before the day of the actual occasion. During the event, Chance spoke about his personal experience at Jones and how it made him the entertainer he is today. 
"I think [Jones] is a part of my story and a part of the person that I am. A lot of the friends that I met at Jones, I still work with to this day," said Chance "You know, it was largely some of the people [there] that taught me some of the lessons that I still live by today."
To continue giving back to the Jones community, Chance the Rapper performed an exclusive concert for Jones students the Saturday following the initial meet and greet. Chance performed his song 14,400 minutes, a song that he wrote during his ten day suspension from Jones. He also performed songs such as: Do You Remember, Someone Everything's, No Problem, Cocoa Butter Kisses, along with his verse on Kanye West's song Ultralight Beam.
"I think it was cool that Jones got this together," said Huynh. "We got a special virtual experience, having Jones students directly meet with him was pretty special. I don't know if I've ever heard of any other school doing that."
Despite being virtual, Chance performing for the Jones student body still had an impact. Chance's legacy looms large throughout the halls of Jones, and since Jones does not have many well-known alumni he is someone who students look up to as a role model.
"It was really inspiring to see someone who went to Jones become really successful come back [to Jones] and perform," said McGowan. 
Leave a Comment
About the Contributors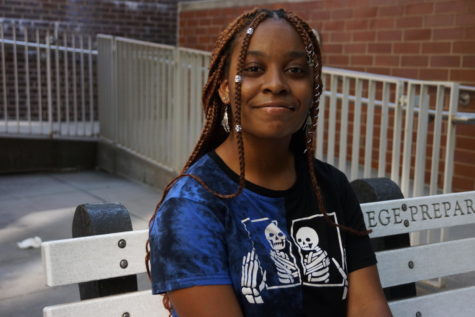 Akira Sinnott '22, Opinion Editor
Akira is a senior and the Opinion Editor. She can be found practicing phlebotomy or playing soccer. Her favorite color is red and she is so excited to...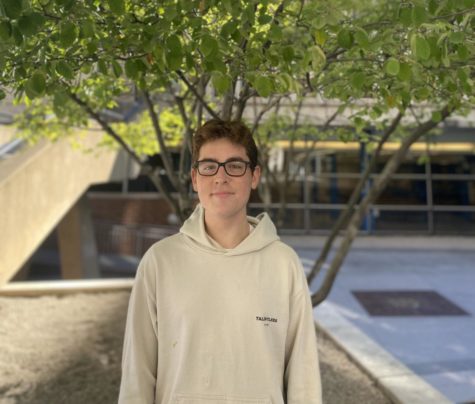 Gabi Josefson '23, Editor-in-Chief
Gabi is a senior who is exuberant to serve as the Blueprint's Co-Editor-in-Chief. It's his 3rd year on the Blueprint and he is thrilled to be part of this...