Jones keeps some COVID-19 protocols, gets rid of others for 2021-22 school year
Some changes from last year return while others are gone
On August 30, Jones College Prep students will be returning to full in person school for the first time since March 16, 2020.
Jones Principal Dr. Paul J. Powers has assured students and parents that Jones has everything planned out for a successful school year. 
"Our biggest goal is to try and get things as back to normal as possible. In other words, to try and get people back into the routine of school so that they feel comfortable and secure every day," Powers said.
For lunch periods, sophomores, along with upperclassmen, will have the option to go off-campus for lunch. This is different from past years when off-campus lunch was a privilege reserved for upperclassmen. 
"For the cafeteria we're working with a certain level of social distancing. That's one reason why we've opened up off campus lunch to sophomores, as well as juniors and seniors to kind of diminish the number of students who will actually be eating on campus," Powers explained. 
One change that was implemented last school year will not be returning: Eagle Days.
"I understand why eagle days are gone and that instruction days are more important, but Eagle Days were a good resource to check in with teachers, catch up on school work, and have a mental break. I think a lot of students are disappointed that they won't be happening this year," Brigid Hattel '23 said. 
Explaining the administration's reasoning for this decision, Powers said "We won't be doing that [Eagle Days] again because we have to go back to our regular A/B rotation schedule. Periodically we'll have some early releases on Wednesdays. These are just to provide a little bit of additional time, but primarily the schedule will be the same as it was prior to COVID." 
With the significant changes COVID-19 forced to students' daily lifestyles, Jones will be implementing new mental health programs to ensure the safety of all students. There will be check-ins with all students and follow-ups with the counseling department. 
"We have a comprehensive plan that we are going to be implementing for student's social emotional welfare and well being. This will include things that reach out to all students as part of their personal and social emotional well being, but also interventions for individual students," Powers said. "That will be through our counseling team and also our behavioral health team, which will work with our students, especially students who need to be referred for additional assistance along those lines. We're going to approach this from both a broad and focused manner." 
While many teachers made many changes to their curriculums to adjust to virtual learning, classes will be returning to what they were pre-COVID. In departments such as Math, English, and World Languages, where learning is leveled and based on previously learned content, assessments will be administered to see where students are at. Expanded tutoring options and other ways to support students will be provided to help those who experienced learning losses. 
Overall, teachers are excited to return to the classroom and go back to how school was before the pandemic. 
"I am excited to be back in the classroom, though I know it will be a challenging transition for many students and staff. Remote teaching, and even hybrid teaching to some extent, was incredibly isolating and for me it was difficult to build a class culture," Jonathan Smith, a social sciences teacher, said. "The reason I love this profession is that each year you get to build relationships with a new group of students, and help push them to develop the skills and content background they will need to be successful later in their academic career." 
Leave a Comment
About the Writer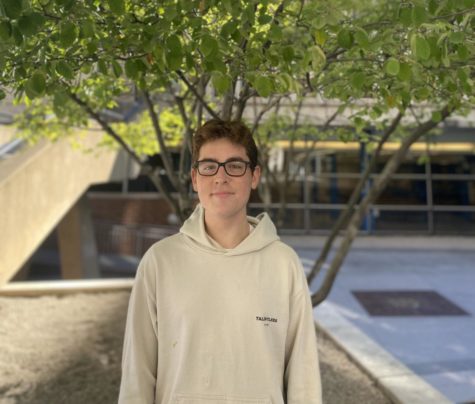 Gabi Josefson '23, Editor-in-Chief
Gabi is a senior who is exuberant to serve as the Blueprint's Co-Editor-in-Chief. It's his 3rd year on the Blueprint and he is thrilled to be part of this...