Red is the new pink
Anita Diamant's "The Red Tent" is a feminist handbook 23 years later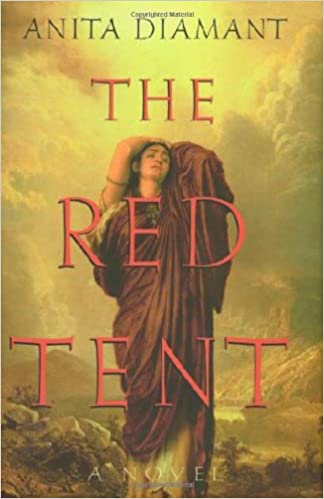 She's a minor biblical character that's often dismissed by even the most devout of Christians. In the Book of Genesis, Dinah was the daughter of Jacob, one of the patriarchs of the Israelites, and Leah, his first wife. According to conjecture, Dinah's rape by Shechem, a rivaling Caananite prince, was avenged by her brothers, who proceeded to stab and murder all of the males in his village.
This is where Dinah's story ends. She's objectified, her purity rendered "tarnished," and ostracized. Dinah would have been all but forgotten if bestselling author Anita Diamant hadn't revived her story in her 1997 novel The Red Tent.
The Red Tent chronicles Dinah's life from a young age, when she observed her mother and aunts spinning wool and kneading dough, and delivers a poignant, lyrical account of her most important womanly milestones. After her first menstruation in early adolescence, Dinah enters the "red tent," where Israelite women gather to celebrate their womanhood, forming a unified front altogether removed from the world dominated by their husbands and sons only steps away. Throughout her early teenage years, Dinah revels in the ministrations of her fellow women, the stories that they bestow upon her willing ears, and the expectation of her monthly menstrual cycle, a centripetal occurence amongst the wives and servants of Jacob.
Dinah's journey takes an unexpected turn when she enters a marriage characterized by the competition of nuptial bliss and familial resentment. After chaos strikes, Dinah seeks to actively combat her tragedy by navigating a road entirely unprecedented to women at the time. While it is only her personal interpretation, Diamant combines contemporary feminist principles with traditional biblical tropes to cultivate the perspective of a character whose perspective wasn't originally worth cultivating.
It's not only this redefined perspective that has inspired women of varying generations to pursue virtues of independence, perseverance, and emotional elasticity, but the concept of the novel's namesake, as well. A young girl's entrance into the red tent is something to be celebrated, not a source of embarrassment and retreat. In this day in age, when the overbearing stigma surrounding menstruation still eclipses a girl's pride in her developing femininity, it's more important now than ever before that we peel back the layers of shame and disgust that have clouded this natural phenomenon for so long and learn a lesson from the ladies of the red tent. These women, whose very identities were considered subordinate, still found a way to laugh, smile, and hold their heads up high. Even when they were not permitted to speak, their shared blood implied a sort of social contract – one that ensured a lifelong, intimate bond that only women can share.
In this illuminating spin on a patriarchal narrative, Dinah is no mere victim of rape. And the red tent is no mere gaggle of wives.
Leave a Comment