Teachers strike averted
Jones community shares reactions to avoided strike
Emotions ran high as teachers scrambled to find contingency plans for finals in the event of a strike, while students debated the merits of studying for exams they might not even take.
The Chicago Teachers Union (CTU) voted to work from home, and they were unable to reach a reopening negotiation with Chicago Public Schools (CPS) in late January and early February. The CTU was unclear about initiating a strike. However, CTU said if they were to be locked out from their accounts, that would prompt a strike. CTU and CPS came to an agreement during finals week. 
Math teacher Kyle Eck said striking was the right thing to do because teachers were already being locked out of their online accounts.
"Teachers should have been able to stay remote if they didn't have any students going in-person, but when a teacher refused to go in-person they were locked out regardless of their students' situation," Eck said. "The district wasn't negotiating with teachers, so it felt like a proportional response to entertain the possibility of a strike."
As the weeks went on, the strike kept getting delayed. What once was almost a certainty was now in a constant state of postponement. 
"The postponing definitely elevated my anxiety, but as they kept postponing things as CTU and CPS were talking, it calmed my anxiety a little bit because the possibility that they were going to lock us out at that point was low," said forensics science and biology teacher Garrett Smith.
However, as finals week neared, the Chicago Teachers Union and the district had yet to reach a compromise.
"I was in meetings every night the week before finals week, so that made me anxious," said Eck. "By the time finals week rolled around, though, I was more at peace. The meetings had slowed down, and we were just waiting to see what would happen."
Zoe Good '22 said she was worried about the impact the strike may have on finals, especially because she did not get much guidance from teachers. 
"I was a little nervous it would happen right in the middle of finals and I was ready for finals to be done with," said Good. "If the strike had happened we were going to have to keep waiting for finals to happen, too."
Smith planned to have his finals open for the entire week on Goformative for students to take regardless of whether or not there was a strike. He hoped students would be able to do what was planned with the limited communication allowed during a strike. 
"I'm not sure what striking looks like on [the students'] end and if they are able to get into Goformative and all those tools that we're using virtually," said Smith. 
Some teachers and students were relieved when the strike was called off, and Eck said he was thankful.
"I was glad we weren't going on strike because it would've started the day that my student teacher, Ms. Folkers, was set to teach her first class, and my main concern was that the strike would mess with her schedule," Eck said.
Despite there being no return date for high schoolers, Eck voiced his support for elementary school teachers who felt unsafe going back to school buildings.
"I stand with our elementary school teachers," said Eck. "Even though I'm not being pressured to return to in-person teaching, we're all in the same boat and have the same contract. We're all in this together."
Smith reiterated that teachers need to stand together, even if the return to in-person learning doesn't directly affect them. 
"It's important that we have solidarity with our elementary and middle school teachers," said Smith. "I think it's important that we recognize that people are in totally different circumstances than what we have at Jones, and we don't face a lot of the same issues that teachers from other schools do."
Leave a Comment
About the Contributors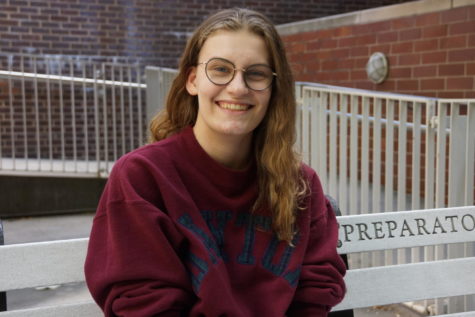 Carrigan Garrity '22, Managing Editor and Human Resources Co-Manager
Carrigan is the managing editor and co-human resources rep for the Jones Blueprint. She is involved in the Jones Swim team, as well as many different clubs...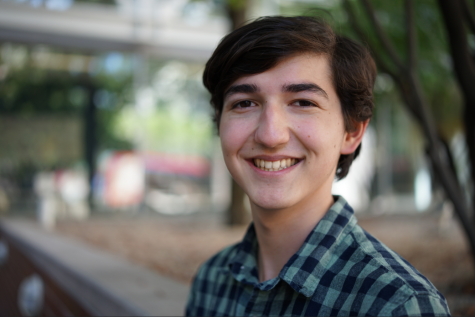 Joshua Blustein '20, Lifestyles Staff
HOBBIES: Robotics, film, photography
FAVORITE MOVIE: It's hard to choose but probably Scott Pilgrim VS the World
FAVORITE CLASS: Digital Imaging
IN...