College Board introduces AP testing plan
Admin begins planning spring tests
Although Jones has yet to solidify its individual Advanced Placement (AP) testing plan for the spring, the College Board has introduced multiple testing plans because of COVID-19.  
The College Board will offer full-length testing options, unlike last year, when tests were significantly shortened. In addition, there are now three testing sessions available for students, each offering virtual or traditionally-formatted exams. College Board's plan includes two in-person options: one on paper and the other online. Both prohibit notes. The third plan is online and at home. 
Jonathan Smith, an AP U.S. History and AP Government teacher, said he was glad to hear of later testing opportunities.
"The possibility of these digital exams which happen at a later date are very exciting for me," said Smith. "That gives me more time in the class in the runup to these exams."
To help organize Jones AP testing, the school has hired a new testing coordinator, Nicole Guevara. She said she hopes to give students flexibility over when they test and what format they can take it in. 
"[Eric] Mitchell and I are working on a survey to send students asking them their thoughts, their preferences, and concerns," Guevara said. "Ideally, I would like to be able to meet students where they are and give them options with the options that AP has allowed."
Assistant Principal Eric Mitchell said the College Board formed its plan with the varying degrees of in-person and remote learning in place across the country in mind. 
 "I guess the College Board has looked at it from a national perspective," he said. "There have been probably larger percentages of people who have gone remote, but there are people who have been in school every day as well. So, to be fair, they have to present the best option for everyone, which is why I think they have this collective hodgepodge that they provided."
Smith said the new AP testing plan is a step up from the situation from last spring. 
"I like the full-length exam because it gives students a fair assessment of all that they know," said Smith. "Still, even the full-length exam, there's going to be entire topics that you've spent hours of studying…not show up on that exam. And that's unfortunate, but it's even worse for the shortened exams."
Although students are assured full-length exams this time around, their full range of options are still up in the air. 
"I'm going to start creating a tentative plan; however, nothing will be finalized until we meet with the district," said Guevara. "We have to wait until the district [Chicago Public Schools] tells us what we can do. What's expected is they're going to have some meetings with some AP coordinators in the city, get some conversation going, get some dialogue, and then they'll release their guidance." 
Leave a Comment
About the Writer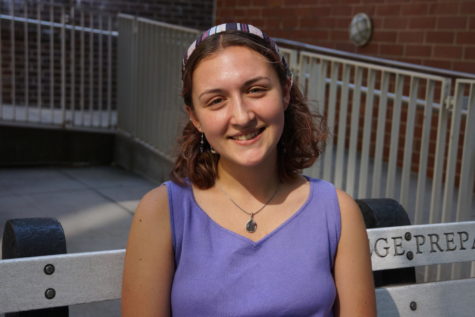 Whitney Shurtliff '22, Associate Editor, Print
Whitney is excited to continue at the Blueprint as Associate Editor of Print during their senior year at Jones. She also participates in National English...