Basketball season trimmed
Basketball players and coaches provide perspective on a month long season
Once Chicago Public Schools (CPS) announced that basketball would have a shortened season this year, different members of the Jones sports teams reacted positively to the news.
Rebekah Robinson '21, a member of the girls basketball team, said she was grateful for the news and began thinking of logistics for the season. 
"I was excited, but I just knew I was gonna be out of shape," said Robinson. "I was just hoping that I would have a good return but I was excited about having a senior season."
Richard Kavalauskas, the boys basketball coach, explained how this season would look for the boys team.
"We're playing the season in basically five weeks, and we're still playing just about half of a normal schedule. We were able to get about 15 games scheduled," said Kavalauskas. "The way that CPS has this broken down is that we can only hold 15 players per level so we have a 15 roster, a 15 person roster for each level freshman JV and varsity." 
Kavalauskas elucidated how the basketball team is taking the necessary precautions to prevent more COVID-19 cases in the Chicago Public Schools student body. 
"They have to fill out the health screener, then the screener security checks the men,"said Kavalauskas. "When they come upstairs they walk up the stairs, they don't take the elevator." 
Students wondered if the shortened season would influence senior players to decrease their performance because of the exclusion of the season rewards normally granted to seniors.
"I say no, if you're a committed athlete. You put 110% in whether we have a season, so I hope not. You are supposed to play basketball for yourself, not for any rewards or anything," said Robinson.
Preston Crockett '21 shared a message about how COVID influences student athletes' work ethics. 
"I think we'll try just as hard to succeed this year as we would in the years prior, despite not having playoffs," said Crockett. "It's definitely harder motivation wise to know that you're not really playing for like a championship or a title."
Crockett and Robinson shared a similar experience between the boys and girls teams when having masks on during practices.
"In terms of just like, it being like annoying stuff? It hasn't been that bad… It's not like it gets in the way or anything, but when you're tired, it hurts," said Robinson
To accomodate for social distancing, players must separate by age group.
"There's a certain amount of people that can only be in a gym, so he [Coach Kavalauskas] generally separates it by age group," said Crockett.
Both teams were concerned about competing without similar amounts of practice as other schools this season.
"Other schools have been practicing, like for months in advance. So we're trying to get as much practice as we can," said Crockett.
Players have been practicing daily in order to remedy that disparity of experience.
"We have seven practices before a game," said Robinson. "We're practicing everyday we can get in the gym."
With new changes to the Varsity and JV lineups, the boys coach shouted out some younger players to look out for this upcoming season. 
"Some of the younger guys from JV who we're expecting to step up are Devin and Jordan Boston," said Kavalauskas. "We're also really expecting a lot from James Matar." 
The short notice of this season prompted the team to look for juniors to join seven returning seniors. 
"I think they're going to play a bulk of the minutes but those are some of the young guys up and coming that we're looking at," said Kavalauskas. 
Leave a Comment
About the Contributors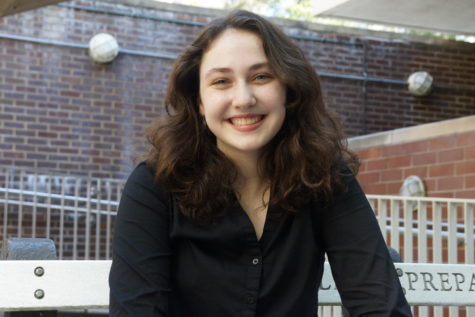 Fiona Kogan '22, Co-Editor in Chief
Fiona is a senior at Jones and this year's co-Editor-in-Chief of the Blueprint. Additionally, Fiona is involved with NHS, NEHS, Girl Up, and Young Democrats...