CPS sports start season after delay
CPS approves IHSA's winter sports plan
Chicago Public Schools (CPS) approved basketball, bowling, dance, cheer and boys swimming to resume practice and conditioning immediately, despite schools being closed due to COVID-19.
A few weeks ago, the Illinois High School Sports Association ( IHSA) approved winter sports to return and spring sports to start conditioning. CPS approved the plan for the district on Feb. 9. This delay was due to rising COVID numbers in the late fall.
"The IHSA and CPS are doing all they can to get all of the athletic seasons in during the 2021 seasons, " said Athletic Director Frank Griseto. 
The CPS and IHSA guidelines require social distancing when possible and masks at all times. For swimming, masks and social distancing are required unless swimmers are on the start line. 
"Students and coaches will be able to follow all of the guidelines for COVID restrictions," said Griseto. "We were very successful during the fall season and will use those best practices for the upcoming seasons."
Varsity girls basketball team captain Bailey Zalewski '22 said IHSA came up with the "best plan" possible, but is still concerned. 
"Since it is a contact sport, the game we play, people are on each other," said Zalewski. "The only thing that really concerns me is the other teams that will be playing: I do not know if in practice they have been taking precautions or in regular life they have been taking precaution."
Despite her concerns, Zalewski said she hopes  COVID-19 issues will not arise knowing the coaches and players in basketball. 
"Because of the sport we play it is such a high risk that someone on our team could get sick" said Zalewski. "Knowing a bunch of players in the league and knowing a bunch of coaches I think that everyone will take this very seriously, and so I hope that something like that will not happen."
According to the IHSA website, both the basketball and swimming seasons end March 13. However, teams are required to practice at least seven times before competing. 
"My intention and my hope is to make the most of the time we have," said head coach of the girls basketball team Nicholas Teich.
Zalewski shares this sentiment and said she is excited to get back on the court and see the girls on the team. 
"I am honestly just excited to be back on the court, back with my team, I've missed those girls so much, as I have not seen us together since around last February," said Zalewski. "I am also excited for the new talent we are bringing in because we did lose seven seniors, which is a big portion of our team, so I am excited to see the freshman, sophomores and our returning players, and what they have been able to do in terms of improvement."
Despite the uncertainty of a season, Teich would stay connected with the girls basketball team. 
"I have been trying to update the players via Remind, updating them with coming information, encouraging them to focus on their fitness, and stay prepared," said Teich. "We had a few google meets for questions and open conversation about what is going on and what happens next."
Leave a Comment
About the Contributors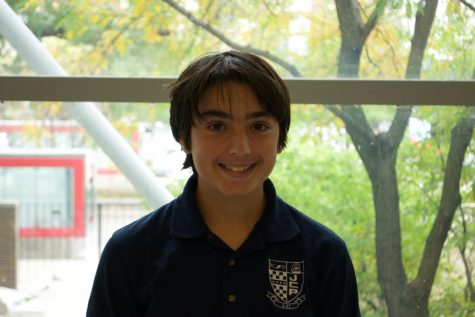 Joshua Lazar '21, Sports Staff
HOBBIES: Baseball
FAVORITE MOVIE: The Sting
FAVORITE CLASS: APUSH
IN TEN YEARS: I will be a reporter
ONE WORD TO DESCRIBE ME: Thoughtful