Some students say U.S capitol rioting is "not surprising"
Others say the rioting is "gross and horrifying"
Over the past few weeks, Americans, including Jones students, have voiced their opinions on the shocking insurrection of Jan. 6, 2021.
Six days into the new year, Trump supporters invaded the Capitol building in Washington D.C. in an attempt to have the certification of the electoral college overturned. The radicals used brute force to get into the Capitol with no facial coverage to hide their identities, claiming "my president invited me." The President and his supporters' main method of communication was social media. Americans all over the country expressed how appalling the events of Jan. 6th were. 
 "The failure of the Capitol police to have people actually invade one of the most protected buildings in the U.S. and the combination of the motive of the people trying to overturn the popular will of the country is shocking," said Aidan Cullen '22, co-leader of the Political Ideology club. 
Cullen is not alone in his state of disbelief. Thomas Gotsch '22 said this should come as no shock because the country has seen this "developing" over the course of the years.
"There are 74 million people who supported this, they might not support it now, but a large amount of the population allowed this to happen," said Gotsch. "We have a history that has led up to this moment. We have people that are powerful enough to make it into the Capitol building because of our systems."
Molly Nelson '22, co-leader of the Political Ideology, said white supremacists and Neo-Nazis storming the Capitol is "gross and horrifying".
"This is a huge reflection of the sense of entitlement a lot of Trump supporters feel," said Nelson. "The casualty while they were sitting on Nancy Pelosi's desk is disgusting to me."
There have been pictures of the attackers vandalizing the Capitol offices surfacing on students' social media with captions gloating and glamourising the tragic event. Even previous Trump supporters and Republican officials have denounced their support because of how "revolting and hostile" the take over was.
 "It is really messed up that they had to have their lives in danger for them to say this isn't right," said CJ McKenzie '22. "I think that says something about the complacency of people and how they are just willing to go with the flow."
Along with many other Americans, McKenzie wonders what action will be taken in response to these events. The U.S House of Representatives voted Wednesday to impeach President Donald Trump a second time, with some bipartisan support. The vote for impeachment came quickly after Pence said he would not invoke the 25th Amendment. 
Story from Volume 6, Issue 2
Leave a Comment
About the Writer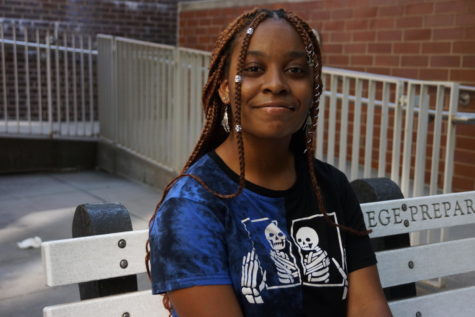 Akira Sinnott '22, Opinion Editor
Akira is a senior and the Opinion Editor. She can be found practicing phlebotomy or playing soccer. Her favorite color is red and she is so excited to...