Eagle Days to be replaced second semester
CPS says they violate daily synchronous learning guidelines
As the third remote quarter of this school year approaches, Eagle Days will be discontinued but the administration  announced the replacement model will resemble a C Day. 
The administration and the Student Government Association (SGA) encouraged students to express their preferences in respective surveys. The surveys include three proposed substitutions: a shortened C-Day, a morning synchronous AcLab, or rotating half A or B-Days.  According to Principal Paul J. Powers, this occurred when a CPS official noticed it violated policy during the "planning stages" of the second semester.
Powers said in an email Period 1 through 8 will run as 30 minutes periods. Students will be let out at 12:35 p.m
"I had multiple meetings all the way up to our Chief of Schools and the blackline policy is that every high school will have 300 minutes of instruction every day, and then 240 minutes of that has to be synchronous instruction," said Powers. "Hoping we would have a little flexibility, we had proceeded with the idea that we came out to that number of minutes spread out over a week."
SGA representatives said administration pushed to keep Eagle Days in the schedule. The Local Student Council met on Jan. 19 to discuss an alternative to Eagle Days. Students also led petitions to keep Eagle Days and wrote a school-wide message to CPS. 
"Dr. Powers did really fight for this. I do genuinely feel as though the admin has really tried to stand up for the students on this one," said William Clancy '22, the Junior Council Vice President.
With all three replacement options, students will have the afternoon without scheduled classes. Powers said that students will not be given any extra work due to the schedule change.
"We're trying to set this up in such a way that students are not receiving more work, in other words new assignments or new instruction, during those synchronous minutes," said Powers. "It doesn't give us the same amount of flexibility we planned and the success we were having with Eagle Days, but when it comes to district policy, our Eagle Days did not meet the basic requirements."
One concern that students have regarding the replacement of Eagle Days is clubs being able to meet regularly. Carolyn Colman '21 said she uses Eagle Days for club meetings. 
"I'm also one of the co-presidents of Best Buddies, and we've been using eagle days," said Colman. "So starting at 8 a.m. until 9 a.m. and then going into AcLab afterwards."
Zoe Weinstein '22, who is Student Government President for the junior class, said SGA also meets on Eagle Days. 
"We used to have student government meetings at 11:15 a.m. on Eagle Days and now we're going to have to do them during lunch," Weinstein said. "And then any other meetings would, I guess, be moved to after school, which might mean I'd have to stop doing them because I have work after school."
Of the three replacement choices listed in the SGA survey, most students said they prefer the extended Aclab option. 
"Out of the two, I definitely would prefer the kind of logging in and just sitting in AcLab for four hours or so over a half day," said Colman. "At least if we're just in Aclab we can have our camera off and be working on homework rather than being forced to switch between classes and not really doing anything, which is a waste of time and eyestrain."
Story updated from Volume 6, Issue 2
Leave a Comment
About the Writers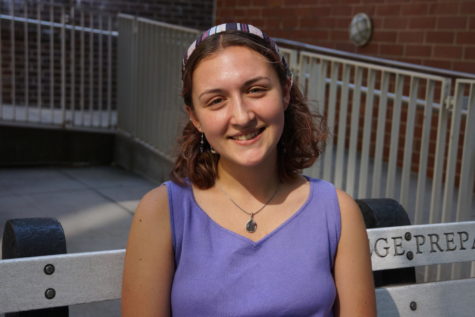 Whitney Shurtliff '22, Associate Editor, Print
Whitney is excited to continue at the Blueprint as Associate Editor of Print during their senior year at Jones. She also participates in National English...