'Horse Girl' enters Chicago's music scene
Local teen band gains media attention
After sending their music to the Chicago Tribune, Penelope Lowenstein '22 and her band, Horse Girl, gained the attention of the media over quarantine. The unique shoegaze band was also featured on Chicago's NPR All Songs Considered. 
Horse Girl released their first single, Forecast, on the streaming site Band Camp on Oct. 11, 2019. Playing along with Lowenstein are her two band mates, seniors Gigi Reece from U-High Midway and Nora Cheng from Latin. A friend of the group, Fiona Clark, occasionally plays bass for the band. 
All the teens met through music. Cheng met Lowenstein at a concert and later introduced her to Reece, whom Cheng met at School of Rock.  
  "We sent it to the Chicago Tribune, and that was a really big moment," said Lowenstein. "It's just really crazy. It's starting to feel like this could be something very real."
Lowenstein has always been interested in music, but said it was never something that she took seriously. 
"We were just playing music," said Lowenstein."We never saw it as a career, but now it seems like it's being taken more seriously."
Horse Girl's "distinctive" sound is attributed to their not-so-common creative process.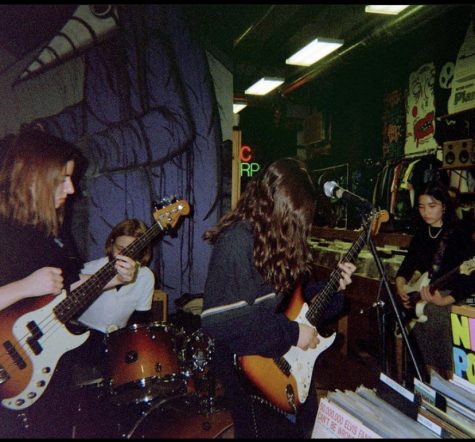 "We end up making something very unique because what we're drawing from is kind of unusual," said Reese.
The group takes their "old rock" inspiration and recreates similar songs by singing over each other, playing the guitar with orchestra bows, and using "convoluted word association" to title their songs.
"The kind of music that we play is kind of different. A lot of our influences are unique, and also our band structure is different," said Lowenstein.  "Playing music comes from a place of joy and love for us," she continued.
The band said they spend a lot of time watching documentaries of music scenes and subcultures that don't exist anymore or are "not cool right now."  
"I feel like our songs could be time capsules," said Cheng.
As the members get older, they said they are beginning to value more things that "bring nostalgia."
"Hopefully our own sound is encapsulating everything that has been important to us in high school," said Reece.
Horse Girl wants people to remember them as a part of the  "Chicago 2020 experience."  They performed by playing on a porch during Halloween this year to make it memorable. With this being the end of highschool for Reece and Cheng, the two teens want to get as much done as they can before graduation.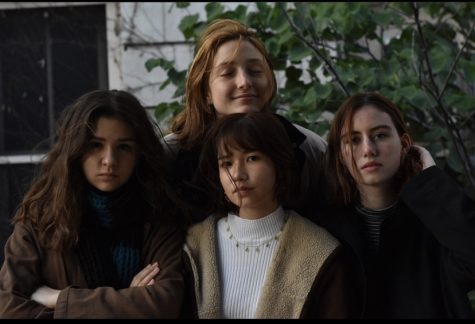 "We're going day by day," said Reece. "We're trying to release an album before the two of us graduate." 
Cheng and Reece said they both want to leave Chicago for college. Lowenstein, the youngest of the group, will not be graduating with her bandmates. 
"We're not blowing up," said
Lowenstein. "But things are moving really fast right now."  
The media attention is putting more pressure on the group. It's their first time getting this type of recognition.
"We're excited about everything, but it's all still very up in the air," Lowenstein explained.
Of course having the band be a success "would be the dream" for the group but they don't want to "get tied up" in the future. The group has grown a lot since their beginnings as a cover band in 2018. 
"We have no regrets about a single choice that we've made. All the bad songs we made, we don't write songs like that anymore. It needed to happen so we could get to this place," said Lowenstein.
With plans of releasing an album before the end of the 2020 school year, time is of the essence for Horse Girl.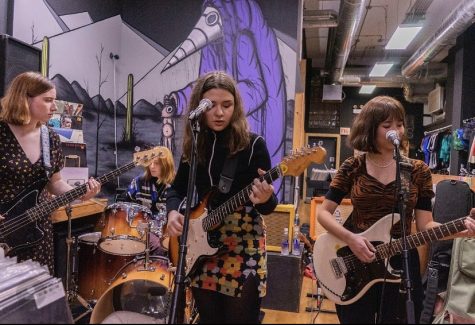 "The future we're going down, they're going to document all the bad songs we made," said Reece. "It's just we don't want to change ourselves just for them."
Leave a Comment
About the Contributor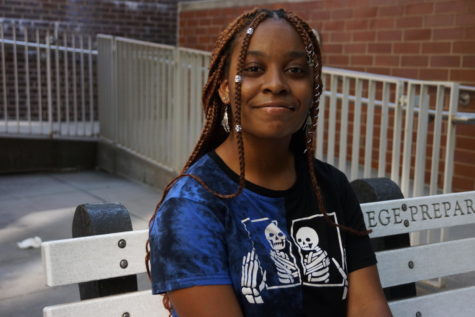 Akira Sinnott '22, Opinion Editor
Akira is a senior and the Opinion Editor. She can be found practicing phlebotomy or playing soccer. Her favorite color is red and she is so excited to...