Alice in a virtual wonderland
Drama students produce play remotely
Since COVID-19 is still keeping most at home, the students in the Jones Drama program had no fall play and were left to their own devices. 
Diana "Midge" Makowski '21, Anneliese Haberkamp '21, and Mila Mussatt '22 decided to do their own, independent play, Alice in Wonderland. 
"We knew if we didn't do it, it wouldn't happen," said the show's producer, Makowski. "We just decided that we would do it so people could have that outlet."
Makowski says the filming process will most likely be through Zoom, and the final production will premiere on YouTube in early Nov., before Thanksgiving.
"COVID really hit the theater community quite hard and out of nowhere," said Mussatt, the stage manager. "We had just lost Carrie, which was a very difficult thing to deal with."
The three students said they didn't want to lose another play, especially since last year's musical, Carrie was canceled one week before opening night due to COVID.
"We didn't want to lose another show," stated the tech manager, Haberkamp. "[But] it's obviously very different in the virtual space".
 Actors and actresses such as Jenna Thomas '22, who will play The Frog Footman, said she knew the fall play's cancellation "was probably going to happen" but had faith that Jones' theater kids would figure something out.
"I was kind of sad because I like being involved in the productions," said Julie My Thai '22, who will play Dormouse. 
 Although Hamberkamp said the production has a budget of "zero dollars" and "no stage", the trio said they are using all the resources they have to make the production happen. 
"It's changing the way that Tech is done a lot," said Haberkamp. "Which is pretty much everything but the actors".
Haberkamp said there will be no "building a set" or people making costumes, it's all virtual so tech is a more "central part to the show" this year. 
"[I think] it will be harder to get underclassmen into the theater program in the coming years," said Thomas."However I am so grateful that Mila, Midge, and Anneliese are making a virtual Alice in Wonderland outside of Jones". 
  The production of this virtual play has enabled freshmen to be able to connect with and join the theater community that exists at Jones.
 "It seemed like a good way to meet new people," said Alice Kadsan '24, who plays Alice.
Kadsan said she wanted to get involved in the show because she "loves theater" and has some background in it from her previous school. 
 "I didn't really know what the fall play was or that it wasn't happening," she said. "But, I'm delighted that students found a way to put on a show!"
The three ladies in charge said they are "so excited" to have actors help bring the show to life. 
"It's been really great to see everyone come together again," said Mussatt.
Alice in Wonderland is the second student-led play, after last year's production of Peter and the Starcatcher. With the usual director and Jones drama teacher, Brad Lyons not being in charge of the show, the students said they have been able to pick up positions that did not previously exist for students.
"Director and producer are typically Lyons' job," said Haberkamp. "And, you know, it's giving us an opportunity to do that, that's something that we wouldn't normally have a chance to do."
The students that are a part of this production and participating in it have been able to shape the show how they want it to be.
"It's a time that we have to push things that we have found to be important," said Mussatt. "And be able to use what we've learned from Jones to build something that we want."
Leave a Comment
About the Contributors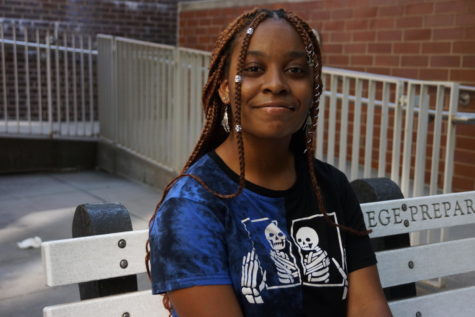 Akira Sinnott '22, Opinion Editor
Akira is a senior and the Opinion Editor. She can be found practicing phlebotomy or playing soccer. Her favorite color is red and she is so excited to...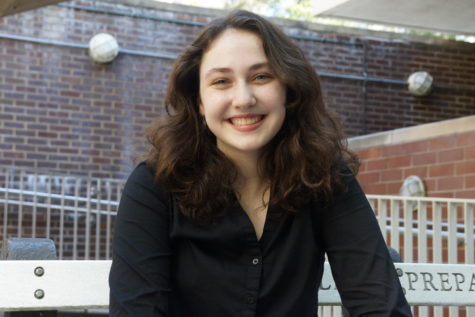 Fiona Kogan '22, Co-Editor in Chief
Fiona is a senior at Jones and this year's co-Editor-in-Chief of the Blueprint. Additionally, Fiona is involved with NHS, NEHS, Girl Up, and Young Democrats...