Coronavirus steals the show
Seniors struggle amid school shutdown
Since Tuesday, Mar. 17, all Chicago Public Schools (CPS) facilities have been closed to students and faculty in an attempt to reduce the spread of the COVID-19.
 In-person classes have been canceled and new "e-learning" measures have been created to ensure students maintain their path of education. As a result of the school shutdowns, all CPS events and afterschool activities have been canceled or postponed, including practices, games, and competitions. 
Many seniors on spring sports teams got their last season of playing taken away. And although spring sports haven't officially been canceled, the chance of players getting back out on the field are slim. The [Illinois High School Association] IHSA is hoping to host a shortened season with a tournament that will extend into June. If students aren't back in class by May. 1st, the season will be canceled. 
"All the seniors are sad that our last high school season got cut short," said varsity baseball player Jeremy Herring '20. "It's unfortunate that the fall sports season was also shortened due to the [Chicago Teachers Union] CTU strike, but there's not much we can do at this point. Hopefully, CPS will find a way to make it up to players by hosting some sort of tournament if we're back in school before summer break, which would be better than just canceling the season altogether."
It's also still unclear if other end-of-year events like Cupcake Day, Senior Prom, and graduation will take place as planned. 
"A lot of students I know have already bought dresses and have been planning their prom outfits for a while now," said Sarah Winitzer '20. "Some of my friends have already found dates to prom and it would be very unfortunate if the dance got canceled. Our class decided to not  Hopefully Jones will find a way to hold some sort of dance in the future if the May 16 date gets canceled."
The senior class chose not to have a Junior Prom in the hope of saving funds to throw a bigger and better Senior Prom.
"We've been saving up for our Senior Prom for two years now, and it would be so disappointing if we weren't able to have some sort of end of year dance for our last year in high school," said Winitzer. 
The cancellation of classes has prevented seniors from spending their last semester as a class together. With strict social distancing guidelines in place, many groups of friends aren't allowed to hang out together during their last months in Chicago before they go their separate ways.
"Of course I'm disappointed, this is not how anyone expected this semester to go," said Julia Harris '20. "If we got to go back to school for just one day that would be okay because I just want to see my friends again before we all go off to college."
Leave a Comment
About the Writer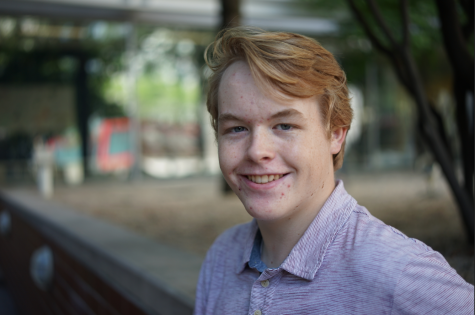 Myles Cole '20, School Editor
HOBBIES: Making short movies, hanging out with friends
FAVORITE MOVIE: Us
FAVORITE CLASS: Digital Imaging
IN TEN YEARS: Probably sitting at a computer
ONE...