A place on the stage
Students spark conversation at speaker event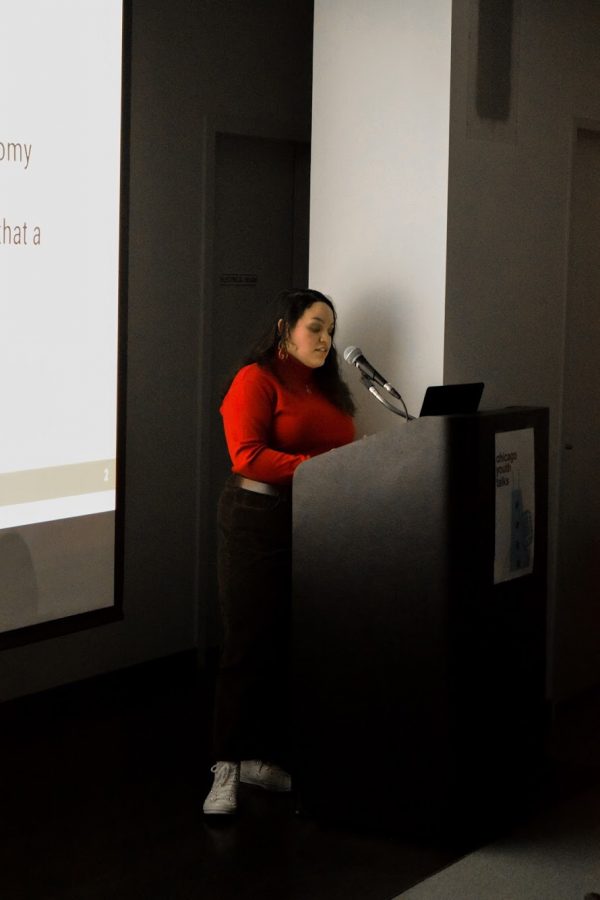 As Chicago youth continues to get involved in activism and social issues, some teenagers have looked for a way to share their ideas and passions with others and have found an outlet at Chicago Youth Talks. Two Jones students each gave a speech about a personal experience at the youth speaker organization's winter event on Jan. 19.
Chicago Youth Talks is a student-run non-profit organization founded in 2014. The group hosts biannual conferences where students can give speeches on topics ranging from global warming to policing in schools.
"It's sort of a TEDx event, where people can go talk about topics that interest them," said Wasiqah Maisha '20, who was going to speak at the winter event. "It's a mellow space for teens to come and talk about things they're passionate about. Many people give a 'call to action' speech."  
Ranging from 14 to 19 years old, the speakers present talks about various topics, whether that be personal experiences or opinions about policy.
"The purpose of Chicago Youth Talks is to give kids a platform to talk about whatever they want without judgment and to help broaden the horizons of anyone who wants to become a speaker," said Maisha.
Maia Cho '19 gave a speech at the winter event about the Chicago Youth Activism Network, an organization she started to connect teens to activism opportunities.
"I first found Chicago Youth Talks last year through a friend at Whitney Young for another organization that I am an organizer for," said Cho. "We didn't really know much about it at the time, except that it was a good platform for Chicago youth. When we got there, we saw that it was a well run, well-organized event. It allows young people Chicago a platform, which we don't usually get because we're so silenced."
Several students have given speeches regarding an experience they have gone through or parts of their identity they want to share. Elisa Alamaza '20 gave a speech called "Confronting the Invisible" about their experience being non-binary and becoming comfortable in their identity.
"Giving the speech was very empowering and it was really nice for me to have this platform to speak on issues concerning non-binary and gender-non conforming students, especially those who have had trouble coming out like I did," said Almanza. "It is really nice to be surrounded by other students who really want to broaden their perspectives on issues that face us and other students across the country."
About the Contributor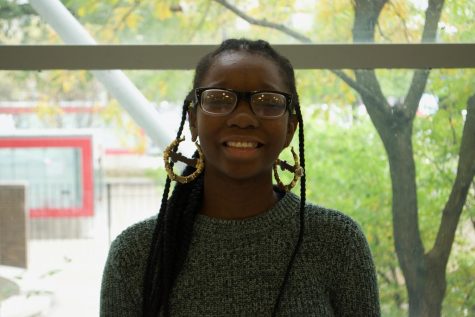 Doniya Boyd '21, School Staff
HOBBIES: Debate Team
FAVORITE MOVIE: Ferris Bueller's Day Off
FAVORITE CLASS: Driver's Ed
IN TEN YEARS: I will be a criminal lawyer
ONE WORD TO DESCRIBE...