Hidden Figures
Junior challenges Black History Month's repeated use of the same leaders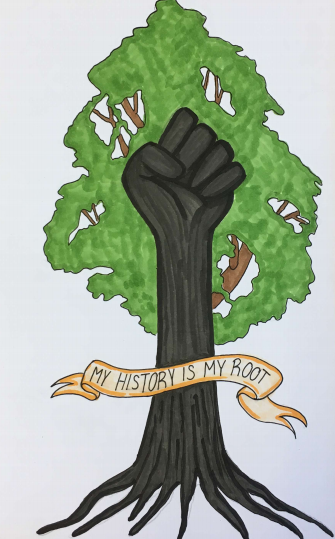 I remember Black History Month as a third grader like it was yesterday. My teacher handed out a red folder stuffed with sheets of paper. When you opened it up all you saw were the faces and stories of people that looked like me that had achieved and done the impossible to build the foundation of this country and all over the world.
As I get older, I realize that many of my peers have not had the privilege to learn about said people.
Martin Luther King Jr., Rosa Parks, and Malcolm X are all commonly known names, especially around the time of Black History Month. They have made significant contributions to society, but it's time for the lesser known powerhouses within black history to be acknowledged. People like Bayard Rustin, one of the organizers of the March on Washington. How about Madam Efunroye Tinubu, who was an abolitionist and fought against British imperialism within Nigeria? What about  James L. Farmer Jr., who led and organized the Freedom rides of 1961?
We do not make posters, or praise all parts of black history. It appears as if society is picking and choosing who should represent black history without acknowledging those in the background.
But on the other hand, I have been taught the contributions of over 100 white leaders who I myself cannot connect with. When it comes to Black History Month, I feel like we are just celebrating a selected amount of individuals. History has been censored so that people like me don't know the extent of our abilities.
There is an African Proverb that reads, " He is a fool who praises the fruit of a tree and forgets its roots". I cannot know the full extent of myself being without learning the full stories of my ancestors (roots). I know too well that a country that is built on the backs of my ancestors will not teach me my side of history, nor will Black History Month make up for that. But, it is my duty to learn the names of the forgotten people, who look just like me.