Let's Talk About Sex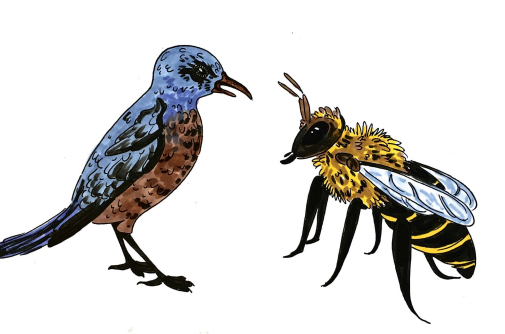 Going into second semester, the Sophomore Student Government Association is working with the P.E. Department and Jones faculty with the goal of revising and revamping the Sex Education program for Jones freshman and sophomores.
The initiative is being spearheaded by Mattie Musgrove '19, the SGA Class of 2019 President, who decided something needed to be done after the sexual education course she experienced freshman year was less promising than she had expected.
"The sex education that was provided to me freshman year appalled me," said Musgrove. "We didn't go in depth enough about STIs and STDs. It was 3 hours long (spanning two P.E. periods), with one class period spent watching a video of a 14 year old giving birth, which was designed to scare us from having sex with the risk of getting pregnant. I feel that based on the amount of teenage pregnancies and the amount of teenagers who have STDs and STIs shows that we should go more in depth about the reality of having sex."
The process began around late September, when Justin Howard '19 distributed a petition to the Sophomore class to have the sexual education curriculum improved.
"I took the initiative to pass [the petition] out because I feel that this is such an important issue that we can't ignore- this is urgent, and I feel that we have so many students here who will care and will show an interest in expanding our sexual education curriculum," said Howard.
The petition received over 200 signatures, prompting SGA to take on the challenge. According to Musgrove, SGA's first course of action was talking to Brian Coleman, one of the Freshman/Sophomore Counselors.
"My role in helping has really been more consultation and communication facilitation between the different stakeholders involved," said Coleman, "I have partnered with SGA as well as the Physical Education department to look at what options exist and really explore what the concerns were and how the curriculum may be improved."
With the help of Coleman, the Sophomore SGA is now in active contact with the Physical Education department and are currently meeting to discuss both the concerns the SGA has and what they would potentially revise. According to Rob Heselton, the Physical Education Department Chair, this is not the first time the department has been approached with concerns about the sexual education program.
"Over the years, there has been different issues related to what the CPS curriculum allows us to do," said Heselton.
After reviewing SGA's suggestions and CPS curriculum, the department will be adding 2 ½ to 3 hours of curriculum to the freshman sex ed course, which will be implemented of second semester, according to Heselton. In addition, they will be adding a more distinct sex ed course for sophomore students, which will most likely be implemented next year.
One of the more difficult changes Musgrove, Howard, and Coleman all emphasized was the need for more inclusivity in the curriculum for students who are a part of the LGBTQ community.
"Sex education at a lot of schools can be very heteronormative, focusing only on straight sex," said Musgrove, "That's definitely important to talk about, but there are a lot of LGBTQ students at Jones, and its important to talk about that kind of sex too and how you can safely have that type of sex."
The SGA has also proposed shifting the curriculum's focus away from abstinence and more towards STDs and safe sex practices.
"I think it's also important to acknowledge the reality that many kids will still be having sex even if their teachers tell them not too. We want to talk more about feeling safe during sex, what rape means, how to make sure that you're actually consenting and how to be in a healthy relationship while you're having sex," said Musgrove.
While nothing is set in stone until second semester, the Sophomore SGA has already made an extreme amount of progress since their petition in September, and plan to continue their initiative until they are satisfied that the educational needs of the Jones student body are met.